Setting the Sound in Windows Phone
Setting the Sound in Windows Phone
The tones are used to quickly identify the type of alert we receive, in addition to notifying us when someone is calling. Windows allows us to set the tone and sound volume of incoming calls and alerts, so we can perfectly adjust our preferences. Let's see here the customization possibilities offered by Windows Phone.
Changing the ringtone
Windows Phone has a great collection of ringtones, but if none is good enough for us, we can use any sound file lighter than 30 MB that is not protected by digital rights.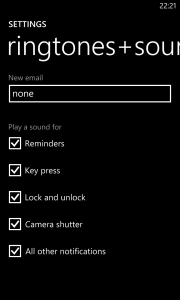 To change the tone, we need to access the "Tones & Sounds" menu that is included in the Settings . From there, we can choose the ringtone, activate the vibration, download new tones from the Windows Store and decide which features we want to configure use sound alerts.
How to change the ringtone for a contact
The most common contacts in our list can be customized with an own ringtone. To assign a ringtone to a contact, we need to access to the information stored. Among others, we will see the option to choose a tone.
How to change the volume and mute tones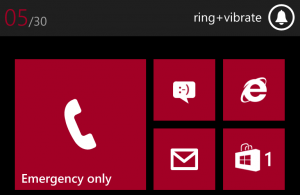 At any time, we can adjust the sound volume using the audio buttons on the side of the phone. In addition, Windows Phone gives us the ability to silence the phone without having to access the setup menu.
For direct access to the mute option, we must press the button to increase or decrease the volume of the phone, located in the right side of the device. We will see that a bell symbol appears at the top of the screen. If we press on it, the tone changes to vibration and vice versa. Thus, with a single tab, we can adapt the sound of our smartphone to the current situation.