Samsung Galaxy Tab S2 receives the update to Android 6.0.1 Marshmallow
Samsung at this time is really busy with numerous projects of optimizing and building the next Samsung Galaxy Note 7, that will arrive in September with iris scanner, but the company has not forgotten the release of updates for devices already in the market.
Although the final version of Android 7.0 Nougat is about to be released, Samsung is still updating some devices to Android 6.0.1 Marshmallow. Obviously this difference of timing in the release of the update is due both to the company must have time to test updates on its devices, or to the various operators that will further slow down the release of the news.
The last device to get the update to Android Marshmallow is the Samsung Galaxy Tab S2, for now available for T-Mobile branded devices, but that will soon be distributed in the rest of the world. T-Mobile, in its official page, said that the release of Android Marshmallow for the Samsung Galaxy Tab S2 began this week although some users will receive it at a later time. In order to check for the availability you need to go into the Settings, About device and tries to check the availability for updates. But if you prefer, you can also update the device through Samsung Smarty Switch.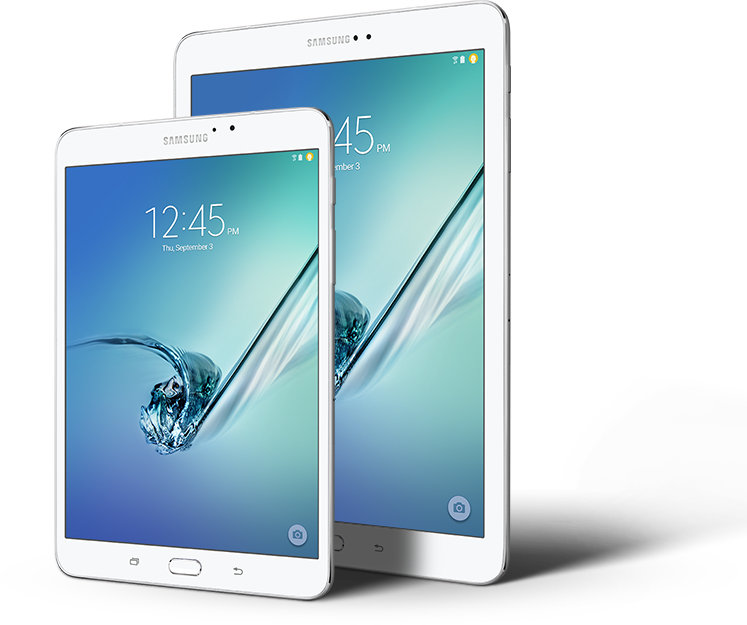 The update is very heavy so it is recommended that the Galaxy Tab S2 has the battery charge to at least 50% and make sure you have also a stable internet connection near. Once upgraded, go to the device information section and you will find the information about Android 6.0.1 and the baseband T817TUVU2BPF1. For all other Galaxy Tab S model is no news other than the fact that the Galaxy Tab S3 should, also, receive the update before September 2016.
With Android 6.0.1 Marshmallow on Samsung Galaxy Tab S2 you can take advantage of Doze function that ensures automatic closure of applications if the device is not used for a certain period of time. In this way, in short, there will be a more efficient saving battery. Clearly, there will also be a way to have new permits for other applications. Many users have noticed a marked improvement of their devices by updating to Android 6.0.1 Marshmallow and certainly will be the same for this Samsung Galaxy Tab S2.
Samsung Galaxy Tab S2 receives the update to Android 6.0.1 Marshmallow