Samsung Galaxy Tab S will not be updated to Android Marshmallow
Many owners of Samsung Galaxy Tab S were waiting for it, but the update to Android 6.0 Marshmallow will not be happening, according to Samsung. This top of the range Android tablet (or at least a former top of the range) is part only of the penultimate generation of high end tablets of the Korean giant with the world's top spot on the smartphone market.
The tablet, in both the 8.4-inch version and the 10.5-inch variant of the diagonal of the display, had received the update to Android 5.0.2 Lollipop about a year ago. This year, the Samsung Galaxy Tab S has also been spotted on a benchmark platform with the latest operating system version of the green robot, that Android 6.0.1 Marshmallow. Even the smartphone Samsung Galaxy S5, which has also been released prior to this tablet, has already received the latest Android update (although smartphones are still much more used and therefore supported).
But unfortunately for Samsung Galaxy Tab S there are bad news, and come from the Dutch division of the Korean manufacturer. The device, in both variants, will never be updated to Android 6.0 Marshmallow. The update is officially over, and the reasons that have caused this disappointment we can not know them. The device was launched with Android 4.4.2 KitKat and will stop at Lollipop: hopefully it does not happen the same with successor Tab S2 regarding Android 7.0 Nougat.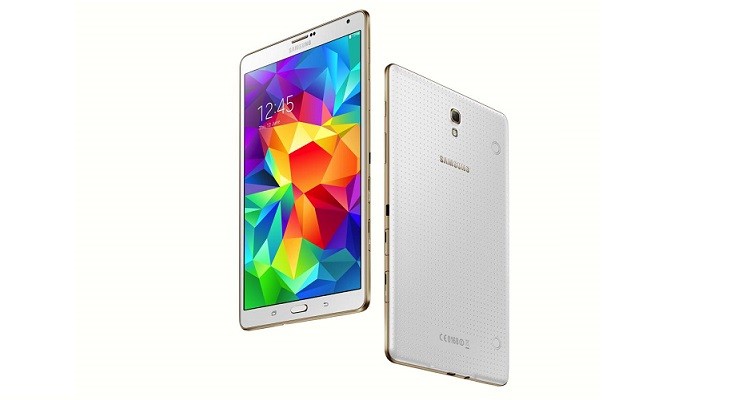 In recent weeks, some rumors claimed that the two variants of the Galaxy Tab S would receive by the end of 2016 a software update with the arrival of Android Marshmallow. These rumors, after the latest Samsung official statements, however, have proven to be completely unfounded.
This tablet came immediately before Tab S2 and was launched in an official high-end way in 2014, which is why many were waiting for the update. So it seems less than improbable that we find schedule changes in the coming weeks, about a second software update. We will see, anyway.
Samsung Galaxy Tab S will not be updated to Android Marshmallow