Samsung Galaxy Tab A (2016) updates to Android 7.0 Nougat
Samsung is rolling out the update to Android 7.0 Nougat for the Galaxy Tab A (2016), in this case the variant with 10.1 inches, although we do not know exactly where in the world, as the source omits this important detail. However, the firmware is available to be downloaded.
The update seems to be available for both the Wi-Fi model, with build P580KXU1BQD9, and for the Wi-Fi + LTE variant, with build P585N0KOU1BQD9. The official changelog is as follows, similar to that updates seen on other Samsung smartphones and tablets.
Operating system update – Android 7.0 Nougat
Provides new UX functions.
Improved usability of the Notification function and the Quick Settings button.
Improved usability of the Multiscreen feature.
Adding the Samsung Pass function.
Efficient space for downloading applications and downloaded applications, improved system upgrading and application deployment.
You can check on your tablet if there is an update available. We hope to know where it started soon, to let you know. There is a risk, but if you want, you can tryby doing the manual installation. Here you can download the firmware for the Wi-Fi variant (over 1.6 GB), while in this case you would need to use Odin, so that You can flash the firmware independently, but at your own risk, don't forget.
Samsung Galaxy Tab A 10.1 (2016) – Technical Specs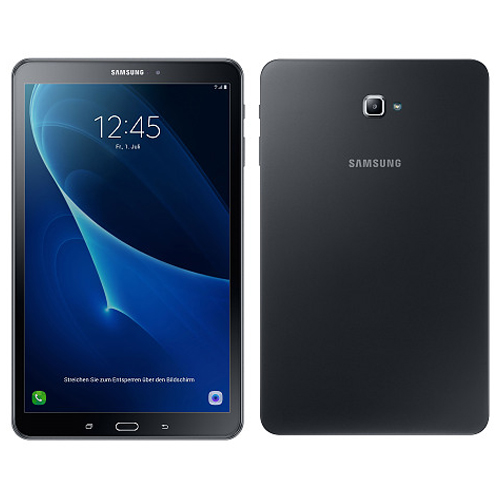 Samsung Galaxy Tab A 10.1 (2016) features the following features: 10.1-inch display with 1.920 × 1200 pixels resolution, Exynos 7870 processor with octa-core CPU at 1.6 GHz clock, 2 GB of RAM, 16 GB of storage expandable via micro SD cards, 8 megapixel rear camera with LED flash and f/1.9 aperture, 2 megapixel front camera with f/2.2, battery of 7,300 mAh. The preinstalled operating system is Android 6.0 Marshmallow, but as we see, soon will be changed for the Android 7.0 Nougat.
Again, the software update will be distributed gradually on all compatible devices over the next few weeks. We therefore invite you to manually check the availability of the update through the system Settings under "Software Updates", where you can find more information about updates available for your tablet.