Samsung Galaxy J available internationally?
Samsung Galaxy J available internationally?
Samsung Taiwan have released a teaser video of an unnamed smartphone on YouTube, describing it as "just fast, elegant, simple and for you". The video calls for speculation, as it only shows what it looks like a brushed-metal back, LTE connectivity and a thin profile. These characteristics are vague enough to fit to several models, like the Galaxy S5 or the Galaxy J. However, in the report published by Engadget, they manage to identify the device:
"upon closer inspection, we noticed a small inscription on the lower-right side of the phone (at the 8-second mark): SC-02F, which is the model number for the Galaxy J, a 5-inch powerhouse that's currently exclusive to Japan."
http://www.youtube.com/watch?feature=player_embedded&v=cuEDOkn-Yr4
The teaser trailer also shows an image of the Galaxy Gear with December 9th in its display. It could be the releasing date of the device in Taiwan or maybe it will be the presentation of its launching to some other regions as well.
The Japanese version of the Galaxy J has a 5-inch 1080p Super AMOLED display, 2.26GHz quad-core Snapdragon 800, 3GB of RAM, a 13.2MP rear camera with optical image stabilization, a 2,600mAh removable battery, 32GB of internal storage,microSD support, and a water and dust-proof body. It's offered in Coral Pink, Satin White, and Lapis Blue.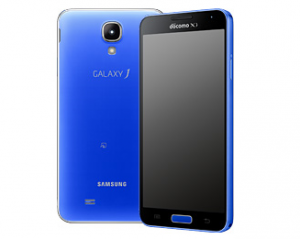 According to PhoneArena,
"it's probably in Samsung's best interests to keep the Galaxy J a regional anomaly. Said otherwise, it could easily cannibalize sales of the already matured Galaxy S4, not to mention that it's bound to rake in lower margins. Of course, seeing as we're likely still months from the release of the next-in-line Galaxy S5, one could argue that should things go south with sales of the S4, Sammy has an excellent back-up device."
We have to wait until tomorrow to see if the version of the device presented in the teasing trailer will have the same specifications than the Japanese version… we can now just hope it does!
Source: Engadget.