Samsung Browser has been confirmed with ad blocking capabilities
The existence of rumors of a Samsung Browser had been around since some months now, but the question was whether the new browser can have a spearhead role in the future of Samsung strategy.
Consumer electronics manufacturer Samsung has plans to mount an ad-blocking program to all devices with its new browser by default, as Asus also announced some months ago. As users don't want 'digital advertising' and they are looking for ways to block it with apps and technology, this news sounds great for all of them. Samsung's Android browser with ad-blocking function is part of a cooperation with Adblock Fast.
Apart from ad blocking capabilities, the browser has support for the Samsung Galaxy series, bookmark and open tabs sync between devices through Samsung account or Firefox accounts. It also can save History and web pages during the synchronization with Samsung account; Quick Access features in the desktop for fast access to your favorite sites are available to ease the specialized sites in the mobile navigation. It also would include login via fingerprint authentication, Samsung Knox Security Platform, sleep mode and data saving mode.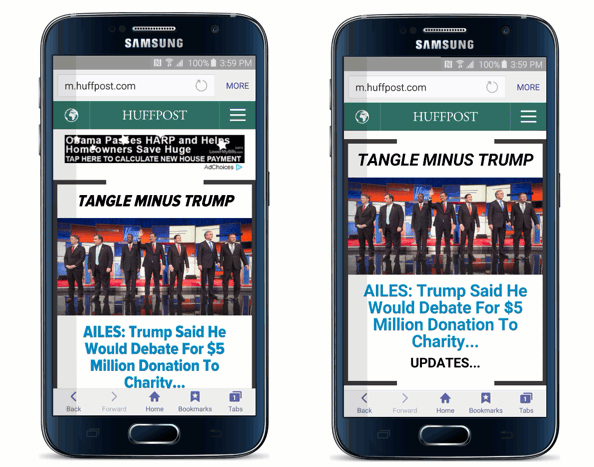 This support is a clear differentiator. In fact, online ad blocking technologies such as AdBlock Plus are a spreading trend. In this context the user needs to block unwanted ads and many other manufacturer are trying to incorporate it in their smartphones and tablets.
In June, Apple came up with an example for iOS9 trial adding ad blocking feature. Also AdBlock Plus develops a browser for iOS and Android. These movements to introduce ad blocking capabilities can be accelerated, but since many people want to avoid ads, it seems an important part of anything that you offer. Now we can't wait to try this browser in the Samsung Galaxy S7, almost ready to be presented during this month.
Samsung Browser has been confirmed with ad blocking capabilities