Runtastic, an app for all athletes
Runtastic, an app for all athletes
Sport apps are fashionable and in recent months they have become an integral part of many exercise routines, both using the app directly from the phone or with some quantifying bracelet or smart watch. The app plays the role of a personal trainer, and we can set it for different sports. Although it is primarily aimed at runners, it is easy to configure to track hiking, tennis, swimming, biking, climbing, skiing or even yoga exercises, among many others activities. Runtastic is available in two versions: Lite (free) and Pro (for $4.99). It has multiplatform compatibility and can be installed on Android, iOS, Windows Phone and Blackberry devices.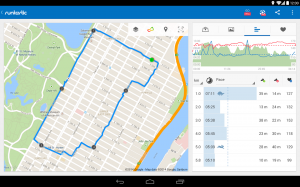 Its main applications include the training map in real time, where we can see all the information relating to the distance, time, speed, altitude, pace, and calories burned. This information is recorded daily, providing statistics and charts for weeks, months or years. We can add appointments and share the results on the major social networks. The PRO version is ad free and offers several improvements, including auto pause (the app stops automatically if we pause our run for a moment to drink water or tie our shoes), heart rate measurements and heart rate zones (to know at all times if we train in best heart rate zone), and train with configurable objectives (for calories or rates).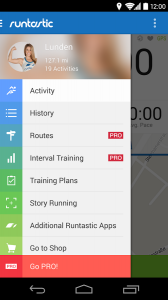 In addition, the PRO version offers climate information and it is synchronized with Earth View, so we'll see our itinerary integrated with the 3D views of Google Earth. We can also take pictures with Geo Tagging during a training session and they will automatically be saved with the information regarding the exact location of where have been taken. On the Runtastic's web site, we can find the links to download the Pro and Lite versions for Android, iOS, Windows Phone and Blackberry respectively.