Republique arrives at the Play Store
Republique, an amazing adventure game, arrives at Play Store. The game was the result of a project funded through a Kickstarter campaign that managed to raise over half a million dollars. The success was due in large part to the project managers, all with extensive experience in the gaming world. Metal Gear Solid 4, Halo 4, FEAR, Black & White 2 and SOCOM are some of the titles in which they had participated.
This new adventure game originally came to iOS and after a few months, the makers have decided to release a version for Android devices. Republique follows the format initiated by The Walking Dead, which launched the game in "chapters". The first three are currently available, and the company has announced that the 4 and 5 will be released in the coming months.
The story follows the steps of Hope, a young woman who lives under an oppressive regime. Our mission is to help her to escape, avoiding the guards and joining the clues to help her to find a way out. Technology will be our only ally, and we will use surveillance cameras to monitor and guide her movements.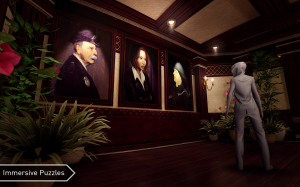 The graphics and sound have an exceptional quality, matching the best console game titles. Control has been specially designed to be played on touch screen devices, and with simple movements we can guide Hope, scan the environment for clues, unlock doors or hack pieces of the system.
The characters are very well designed and have an amazing artificial intelligence, which is especially noticeable in action scenes. Any slight noise we make may attract the attention of the guards, so stealth becomes a key point along the whole adventure.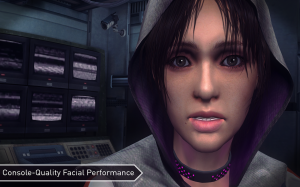 Before download the game, check that it is compatible with your device because the company announces that it need some minimum requirements:
GPU: Adreno 300 serie, Mali-T600 serie, PowerVR SGX544, o Tegra 3
CPU: Dual core 1GHz
RAM: 1GB
The first episode of Republique is on sale for $2.36 on Play Store or $1.99 on Amazon. If you are sure that you will enjoy it, you can pre-purchase all five for $14.99.