OnePlus 5 is official: coming in by summer
Thanks to a official announcement from OnePlus at The Verge, we know that the upcoming top of the range of the well-known Chinese start-up is now official and ready for marketing. Without any doubt, therefore, Oneplus 5 will be presented by summer 2017.
There are still several weeks to the presentation of OnePlus 5, but the rumors that are related to it seem to increase. The latter seems to come directly from Carl Pei, CEO of OnePlus, who may have shown, in a more or less involuntary manner, a small detail of the new smartphone.
In an Instagram Stories, it seems like a reflection of a smartphone that seems unequivocally equipped with a dual rear camera. The OnePlus logo can not be seen, so it could be both a OnePlus 5 prototype and another phone and an ad-hoc image to talk about the Chinese company.
In the first image we see a piece of smartphone that seems to show a dual back camera while the second lets us see a third aperture that gives rise to some perplexity. It could be a cover mounted to create confusion, also because the two apertures for the alleged dual camera do not look the same and protruded strangely from the rest of the body.
The third hole seems small for a fingerprint reader and too large for a laser autofocus or a series of flash LEDs. Pending clarification or less confusing images, we invite you to take these two alleged images of OnePlus 5 with the benefit of the doubt.
OnePlus 5 is ready for the summer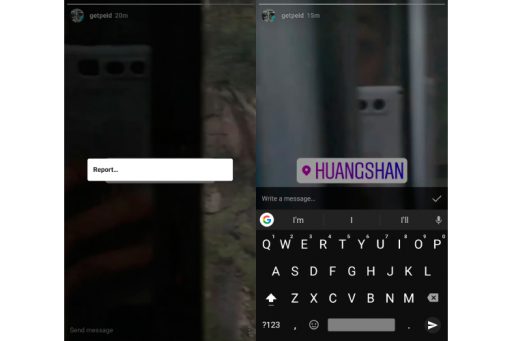 Appearing as the successor to OnePlus 3 and 3T, OnePlus 5 directly overwrites, as a denomination, a possible fourth model of the Chinese flagship series. This, according to the first speculations, would be due to Eastern aversion for No. 4 as Chinese superstition considers it "unlucky".
The theory in question takes even more form, given that the company itself stated the lack of existence between the name of the smartphone and the number of models so far produced: OnePlus 5 would in fact be the fifth high-end device, after OnePlus One, Two, 3 and 3t.
Some employees of OnePlus, however, seems to be fans of the NBA Basketball Player Robert Horry, whose number is just 5, referring to the number itself. In this regard, the company has meant a link, although it is especially bizarre.
Last but not least, the official Facebook page of OnePlus has shared the news, confirming its truthfulness. We will therefore enthusiastically expect the arrival during the summer season, as it continues to go along with the already good road undertaken by its predecessors, and could bring with it not a few satisfactions.