One of the best current smart watches: the Sony SmartWatch 3
Sony SmartWatch 3 is the latest version of the Sony smart watch, and the first one to use Android Wear.
Contrary to what it seems most fashionable now, Sony has kept a square screen, unlike the G Watch R from LG or the Moto 360 from Motorola. It has a plastic strap with a metal back cover and a slightly curved screen that makes it fit better to the wrist.
The strap is made of plastic, and it currently can not be changed due to the unique attachment between the core and the strap. Sony has announced that it will soon launch a collection of straps, and probably we will find some leather ones.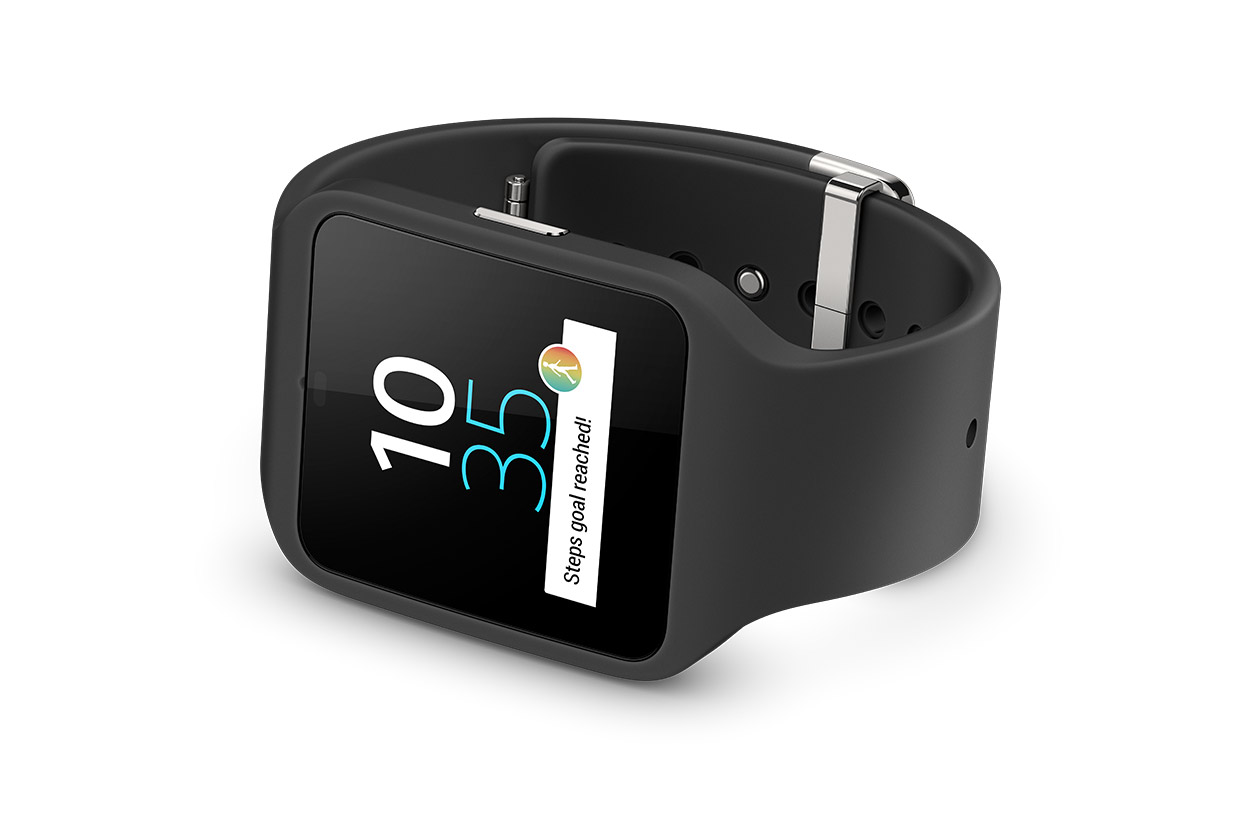 The Sony SmartWatch 3 carries a quad-core processor running at 1.2 GHz and has 512 MB of RAM and 4 GB of internal memory. The screen has 1.6 inches and 320 x 320 pixels, and it's been designed to work perfectly under direct sunlight. It connects with the smartphone using either Bluetooth or NFC.
With the latest version of Android Wear, we can take full advantage of its features, especially with the latest additions, such as the possibility to play music offline and the GPS functionality, thanks to the integrated sensor that includes the SmartWatch 3.
All usual instructions can be performed using voice commands, and the system works well even under ambient noise. However, the faces' customization is somewhat limited. Sony does not have many original ones apart from those that come by default with Android Wear, but probably this will change in the future updates.
An interesting detail of the Sony SmartWatch 3 is its resistance to both water and dust. It has the highest specifications in the field, managing to be perfectly fin for one hour under two meters of water. That means we can use it without problems in any situation without worrying about its safety.

The Sony SmartWatch 3 has GPS as a strong point against the competition, and it is true, as few smart watches include it. However, we need to be careful with it use, as the battery will be affected significantly. The 420 mAh battery will last hardly a whole day if we are using the GPS or playing music via Bluetooth.
If we take this into account and charge the device before we leave home, then we can forget about the smartphone and go running with the smart watch. When we get back home, we can download the information from our route without needing to carry the phone during training.
The Sony SmartWatch 3 is definitely a great option to consider, and its functionalities will improve with the next Android Wear updates.
For more information: Sony.
Source: DigitalTrends.