Official wallpapers for Samsung Galaxy S7 appear in the network
Less than two weeks before the presentation of one of the most anticipated smartphones from one of the most popular companies, the Samsung Galaxy S7 (follow the link to know all the technical information of the device in top-compare), and we find new images with different wallpapers for the new flagship of the korean manufacturer.
The Samsung Galaxy S7 will be the top end of Samsung this year, and following the tradition will be presented at its Unpacked event on February 21, one day before the start of Mobile World Congress in Barcelona. We are expecting great things, because on the one hand has to overcome its successful younger brother, the Galaxy S6, and on the other hand because it can another surprise for fans for this new year.
As good as it looks, this flagship is being analyzed even before of being released and will be analyze after, everything about it, and we can do it today also with wallpapers. Remember that the Galaxy S6 was the first device with curved screen of the market, and Samsung wanted to take advantage of this difference especially with new wallpapers.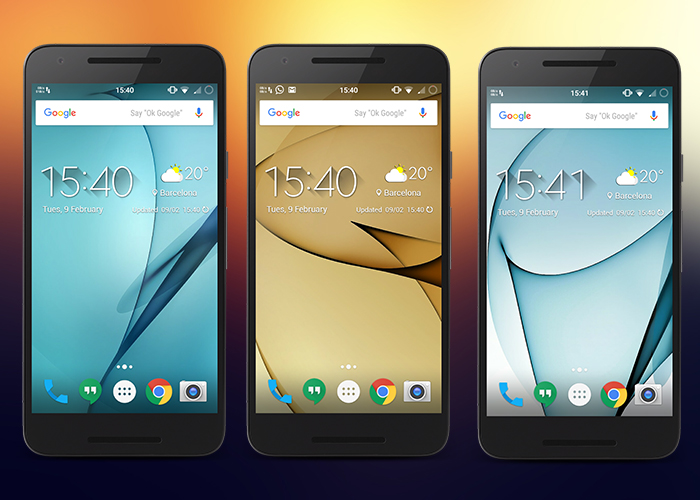 If last year surprised us with natural elements such as floral patterns and jets of water, it is that this year Samsung has sought to support the abstract again and the lines, curves and shadows that are abstract figures with a single gradient. In the absence of having no photograph is displayed the S7 on with a wallpaper, we do not know at all the veracity of these funds, but may be included perfectly in this S7 and still in quite as funds above caps range from Samsung.
Still, be the first to see how these funds are on your device and prepare in the best way to present the expected S7. As always, stay tuned to every new image and for all the news that are presented at the Mobile World Congress this year, where great things are waiting for us.
Official wallpapers for Samsung Galaxy S7 appear in the network