Nokia EOS – 4.5inch screen and 41 Megapixel Camera!
Nokia
is rumored to be preparing a 41 megapixel smartphone for the Nokia Lumia family with the codename
EOS
. This new Nokia device would be released later this year. It seems Nokia is following a different strategy to increase sales of smartpnones. There are many rumors last weeks talking about the new
Nokia EOS
. This model would have the most important camera back of the market something very useful for many customers. This new
Nokia EOS
could have a design similar to Lumia 920 made with policabornato something very accepted by Nokia customers. This powerful
"cameraphone"
would include a 4.5inch screen with HD resolution 720p, a very good resolution but many users can think a FullHD screen would have been a very important step to be different from the rest of manufacturers. We have to take into account FullHD and 5inch screens are the standard actually.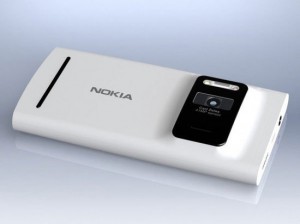 To make the most of the
41 Megapixel
sensor of the
Nokia EOS
this device will include a new app for the camera called
Nokia Pro Camera
, a powerful special app that will make sure happy to many users. We know
Nokia
is an expert in order to make devices very interesting for photograhy fans and it seems this will be one of the best in this category. At this moment, there are many different news talking about this new
Nokia EOS
but all these are unofficial. It seems, it could be released later this summer but there are no confirmations about it. We will be alert to let you know very quickly any news about it.