Moto360, LG G Watch R and Samsung Gear S
Moto360, LG G Watch R and Samsung Gear S
Smart watches are fashionable, and during the last days, new proposals from LG and Samsung have reached the market, designed to compete directly with Motorola. The Moto 360 is probably the smart whatch that has generated most interest until now, mainly due to its design.
Motorola opted for an innovative idea that was far from the usual appearance of a smart watche. People choose their watches in function of its design, and doesn't rely exclusively on its functionality. In this regard, Motorola took a step forward by designing a device you would wear because you like it, and not just because it's useful.
However, since the Moto 360 was introduced last spring, it hasn't reached the market yet. And during this time, its competitors have presented smart watch models with similar designs. The LG G Watch R and Samsung Gear S are designed to compete directly with Motorola's bolt bet, and all of them are scheduled to hit the market during the oncoming moths.
How to choose the best smart watch for us? Here you will find a comparison between these three devices, very similar to each other in design but with some differences in their specs.
All three are high-end devices, made of leather and stainless steel. All are water resistant and regarding their specification, all of them offer 512 MB of RAM and 4 GB of internal storage, plus Wi-Fi and Bluetooth 4.0. You can find the rest the features below:
Moto 360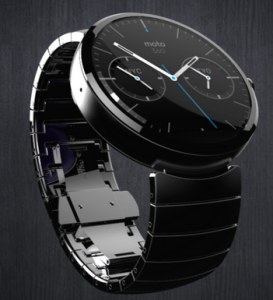 The Moto 360 is a watch with a 1.5 inches circular LCD screen and 320×290 pixels resolution. It has a Texas Instruments processor and also includes a heart rate sensor and wireless charging. He was one of the first devices to officially announce to run Android Wear.
Although there is no exact date regarding when it's going to reach the market, the launching date is supposed to be close.
LG G Watch R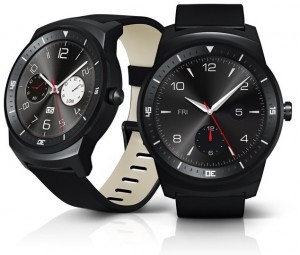 The LG G Watch R has a circular P-OLED 1.3-inch screen with 302×320 pixel resolution. It packs a 400 Snapdragon processor running at 1.2 GHz and includes various sensors: 9-axis (Gyro/Accelerometer /Compass) and Barometer. The battery is 410 mAh.
It also works with Android Wear and it will be available in the fourth quarter of this year.
Samsung S Gear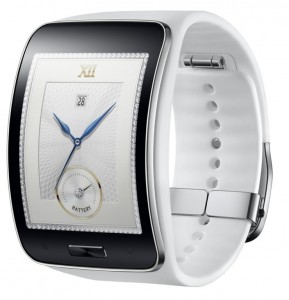 The Gear S is the only one that does not have a circular screen. In this case, Samsung has opted for a rectangular curved 2 inches Super AMOLED screen with 360×480 pixel resolution. It has a dual-core processor running at 1 GHz and a 300 mAh battery.
It also includes 3G/2G connectivity and a physical home button. It is the only one who doesn't work with Android Wear, as it runs Tizen instead, the Samsung's own operating system.
The company announced it would be available on October.
Source: Droid-Life.