Lumia 1520, the first Windows Phone phablet
Lumia 1520, the first Windows Phone phablet
After several months of leak after leak, Nokia has finally presented the new Lumia 1520. The company launched the phone in Abu Dhabi last October 22th. It is the first phablet (hybrid of smartphone and tablet) for Windows, and it's the first one to run the new version of Windows Phone.
Are you thinking in getting one? Well, here there some of the most attractive features of Nokia's newest phone:
The size. It's one of the biggest screens on the market for a smartphone. Its 6'' screen is bigger than the Samsung Galaxy Note 3, the HTC One Max, and the LG Optimus G Pro, and it's only comparable to the Xperia Z Ultra. The resolution matches the size, with 1920 x 1080 pixels.
The power. The Lumia 1502 is powered by the Qualcomm Snapdragon 800, running at 2.2GHz and 2GB of RAM. This is quite good news, as this is the first time that Windows Phone 8 (thanks to Update 3) supports resolutions higher than 720p and processors with four cores.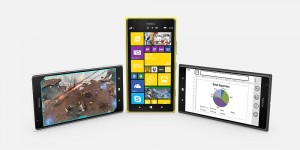 The camera. Lumia 1520 has a 20 Megapixels camera, with six-lens Zeiss otpics and optical image stabilization. Several apps help you to explore a whole range of creative effects and filters, and different photo editing tools are also included.
The battery. The 3400mAh battery powers the Lumia 1520 for 25 hours talktime and includes wireless charging built-in. If you purchases Nokia's DC-50 Wireless Charging Plate, you can recharge on the go.
The Nokia's phablet also has 32 GB of memory, 4G LTE connectivity, MicroSD card slot, NFC, Bluetooth 4.0 and Wi-fi among others.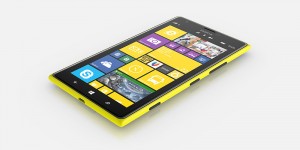 The exact launch date has not been set, but Nokia says it will be on the market before the end of the year. The price of a SIM-free Lumia 1520 is expected to be $750.
More information at: Nokia Lumia.
Source: DigitalTrends.