Leo's fortune is now available for Android and iOS
Leo's fortune is now available for Android and iOS
Leo's fortune has finally come to the App Store and Google Play. It is a platform game with Leo as its starring character. Leo is a ball of blue hair with a mustache who has just lost his entire fortune. The responsible for his misfortune has left a trail of coins behind, and Leo has decided to go after him to recover his treasure.
The game combines the typical action of any title in this genre, like al sort of jumps to get the coins while avoiding the dangers, with a series of puzzles that make us think a bit to move levels to create bridges, move obstacles or avoid spikes. To address these situations, we can only use the Leo himself, so we have play with her weight and mass to move the objects required.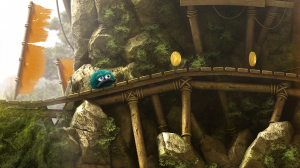 The game consists of 24 levels, and each of them can be easily overcome by just reaching the end. However, we will have three optional challenges that add considerable difficulty. We can get up to 3 stars on each level, depending on the results we manage to obtain, and they can be used to unlock bonus levels. If we collect all the coins, we win a star. We will get another one if we overcome the entire level without dying once. And finally, if we can finish it in less than the stipulated time, we win the third.
The controls are not bad. By moving your finger to the left or right, we move Leo on the screen, and if we press toward the upper right, Leo puffs like a ball. Combining the two effects, we can manage to do all kinds of jumps. An interesting point is that we can correct some miscalculations by simply swelling Leo like a balloon, which will give us enough time to correct his trajectory.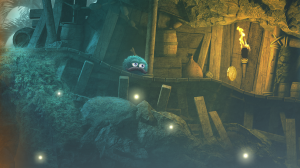 The graphics deserve a special mention. The level of detail is amazing, and so it is the furry ball that is Leo, and the background are extremely realistic. With few levels, each one has a different style, and the effects of light and depth give a fantastic three-dimensional air to all the scenes. Probably it is one of the games with best graphic that we can find, for both iOS and Andoid.
Leo's fortune is one of the most interesting games of its genre. If you like this kind of games, you can't let it go. It's totally worth the price. It is available for € 4.49 without any extra in-app purchase. It requires iOS 7.0 or later and Android 4.0 or later, and you can find it in the App Store and the Google Play. Check the internet connection before downloading it because it requires 293M on Android and 97.6 MB in iOS.
Source: Android Police.