Leo is the name of the new smartphone by Commodore
Commodore was a name you could trust. Who does not know this famous brand? Probably someone born in 2000 has not had the opportunity to grow with the legendary Commodore 64 (just to name a few). Today, after one year of the first smartphone (Commodore PET), the brand name will try again with the new Leo, an Android device anything but innovative.
The smartphone is equipped with 5-inch, MediaTek MT6735 CPU quad core at 1.3 GHz, 2 GB of RAM, 16 GB of internal memory expandable with the support of external card, 16-megapixel rear camera and 8-megapixel front camera, FULL HD display, all managed by the operating system Android 5.1 Lollipop and powered by a battery of 2100 mAh. Unfortunately, the smartphone appears to be ineffective since the early minutes with its specific far from being satisfactory presence of only 2 emulators preinstalled on the inside, which allow you to launch the famous old school games of the well-known brand.
The lack of games and the non-exclusivity of these emulators, common in other smartphones, lower than many on the market, also it seems that this Commodore Leo has nothing to do with consoles that have captured the market during the years 70-80 apart the logo that appears whith the device. There is still no data to know when it's available and at what price, so we just have to wait.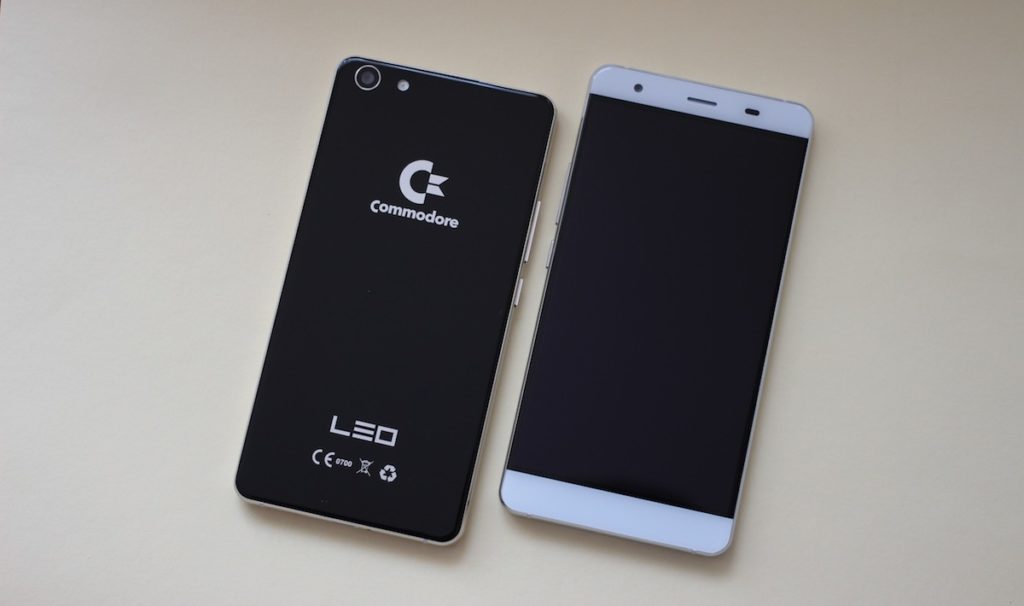 Commodore was founded in 1962 as a manufacturer of office machines by Jack Tramiel, the Polish jew who after escaping to the concentration camp of Auschwitz in 1947 emigrated to the USA where he enlisted in the army spending part of his time to repair typewriters then he earned a living as a taxi driver and finally the bottom in 1953 with the Commodore Portable Typewriter Company, a business located in New York where he sold and repaired typewriters.
At the end of the 50s due to the advent of new technology in Japan, Jack was forced to move his business elsewhere. The story of Commodore is very long and difficult and how Nintendo and other companies founded initially with a different purpose from that which then reached over the years.
Leo is the name of the new smartphone by Commodore