Lenovo Yoga Tab 3 and Tab 3 Pro is innovation in the world of tablets
Chinese market is becoming increasingly important, a lot of focus where manufacturers are concentrated in a number of products that practically have nothing to envy to those who often make an appearance in Europe and other regions. This time, in the ongoing IFA event was the turn of Lenovo, which has just introduced two products that come to replace the current tablets Lenovo Yoga Tab 2 and Lenovo Yoga Tab 2 Pro.
A major improvement has to do with the original tablet built into the projector. If in previous models was able to play to a size of 50 inches, with the renovation now broadcasts 70-inch image, either on the wall or ceiling. High quality sound, again fed Dolby Atmos is possible thanks to its four front speakers, that Lenovo says is ideal for multimedia content and by the projector an experience worth living, though possible anywhere.
Reviewing the humble spec sheet, we find an 8 or 10 inches with resolution of 1280 x 800 pixels, front stereo audio and 466 grams. It also includes some improvements in the software allowing us to capture photos using gestures without having to grasp the tablet.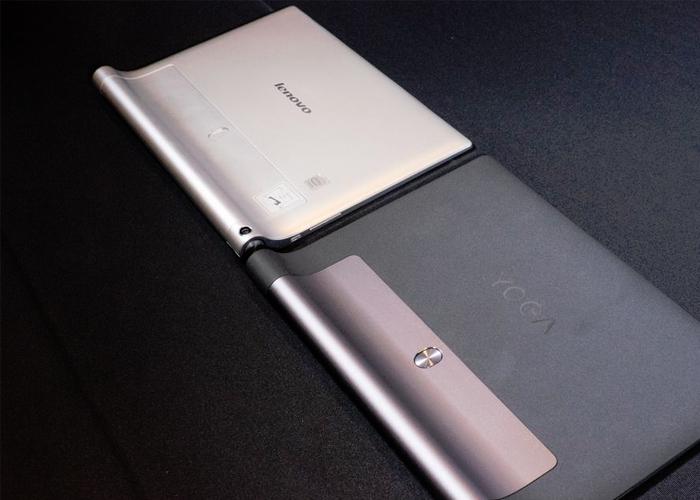 Although there is no set for the release date officially, they say they will at some time or another in November. However, we do know the price and is quite acceptable: $169 for the model with 8-inch screen and $199 for the model with 10-inch screen.
Fail to demonstrate its brute force, no, because like last time with the Lenovo Yoga Tab 2 seeking innovation and offer a different product than usual thanks to the unparalleled sound quality with its four front speakers, or image projector with 70-inch to unleash the audiovisual content.
Lenovo Yoga Tab 3 and Tab 3 Pro is innovation in the world of tablets