Lenovo could be presenting a new top-end smartphone at the MWC 2016
Lenovo Vibe P1 Turbo is official with specifications and the price of a high end device that could also arrive here in Europe. It could also be the successor to the Lenovo Lenovo Vibe P1.
Lenovo Vibe P1 Turbo was initially called Lenovo Vibe P1 Pro, given that the company was planning to expand its line Vibe precisely with this smartphone; so changes came only by the name itself, since the phone's data sheet is still to be a top range (or, to be more precise, a medium-high end smartphone). According to the latest rumors, it seems that Lenovo wants to bring the Vibe line here to Europe, and that is why we recommend that you carefully read the following news, since that might concern you closely in the future, perhaps soon.
Let's see the technical specifications of Lenovo Vibe P1 Turbo: 5.5-inch display with Full HD resolution; Qualcomm Snapdragon 615 processor of eight cores; 3 GB of RAM; 32 GB of internal storage expandable via microSD; 13-megapixel rear camera with dual LED flash; 5-megapixel front camera; 5000 mAh battery; and operating system: Android 5.1 Lollipop.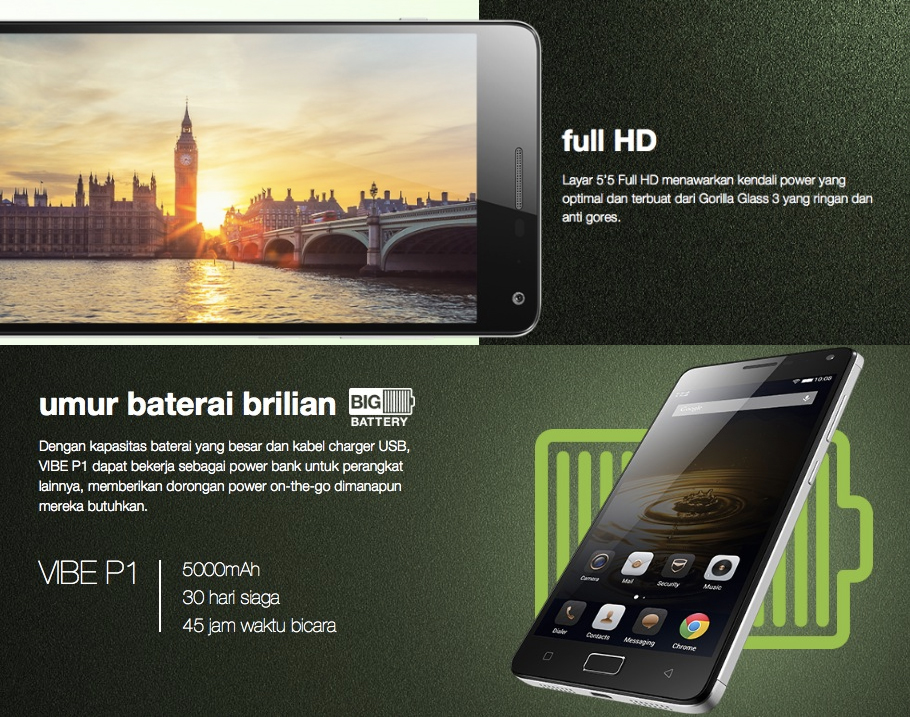 The processor does not consume a lot of energy -considering it is not the Snapdragon 820- and the battery has more than enough with 5000 mAh: it is, therefore, a good match to avoid charging the smartphone each day, which however would not give problems, given that Lenovo Vibe P1 Turbo is equipped with Qualcomm Quick charge 2.0 technology, which allows very short charging times.
The price of Lenovo Vibe P1 Turbo should be about 270 euro: the two cameras are not the best, but there still people who recommend the purchase with eyes closed. The previous Vibe P1 was announced at IFA 2015 in Berlin, and despite the term "Turbo", the new device integrates the same processor, but should have 3 GB of RAM and a 16 megapixel camera, more than its predecessor. The use of the conditional depends on the fact that the specifications published on the internet are still in doubt.
Lenovo could be presenting a new top-end smartphone at the MWC 2016