Leaked possible real image of Sony Xperia Z4
Sony Xperia Z4 remains being one of the most anticipated smartphones of this year, but still hasn't a final release date, but at this point and with all the leaks that have appeared in the form of renderings, photographs and other leaks nothing is left to the imagination.
To this whole collection of leaks we may add now a new real image of the terminal as a render to the press, as we can see in the image below. Currently seems that the Sony Xperia Z4 will not offer many differences comparing to the Sony Xperia Z3, visually, and also we can confirm by the photographic leaks that have already appeared. The Japanese company seems to be a bit in love on a design that seems to be working, at least taking a look at the face of its devoted followers. Moreover, and as has been told through the Facebook page of Sony Georgia, the picture shows the terminal is running Android 5.0 Lollipop with the Sony Xperia UI layer running over it. Also the metal frame of the Sony Xperia Z4 leaked earlier this year, which compared with the Sony Xperia Z3 we could see some changes. For example, it seems that the side no longer be displayed in bright matte finish, and we could see the disappearance of the dock connection.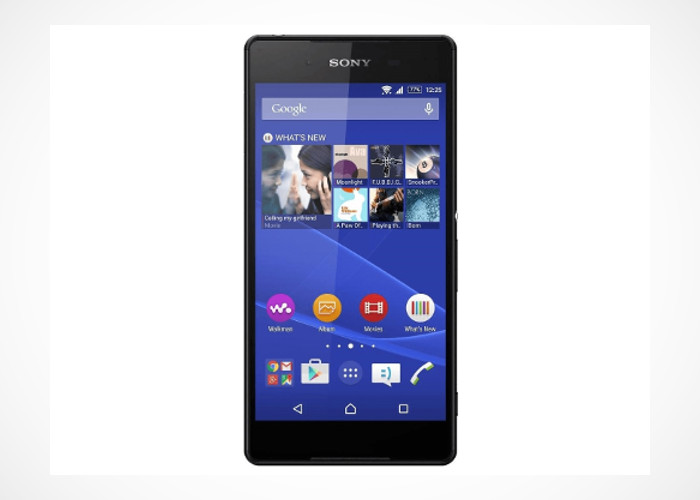 In terms of specifications, is known that it will incorporate a Qualcomm Snapdragon 810 SoC, a 20.7 megapixels camera, as usual, and a screen of 5.2 inches, which is rumored to be having a density of pixels per inch too high. Regarding the RAM, speculating still continues.
With so many leaks that have been seeing in the various specialized media around the world, impressions are that the Sony Xperia Z4 is not taking long to be officially launched. Meanwhile, all we can do is wait and keep an eye out for more news are about to happen. The Sony Xperia Z3 was presented in September 2014, six months after the Xperia Z2. If Sony is proposed to continue this pace, the Sony Xperia Z4 could be just around the corner.
Leaked possible real image of Sony Xperia Z4