Leaked photos show a Samsung Galaxy S7 with some design changes compared to the Galaxy S6
Still a few months to become a reality, but what will become the Samsung Galaxy S7 has already begun to be exposed in many leaks. After learning of an initial advance of its characteristics, now we have the opportunity to look at its metal housing, and it is now known that the new Samsung Galaxy S7 come as no less than four different variants. Thus, not only seems that each of the Galaxy S6 (Samsung Galaxy S6, Samsung Galaxy S6 Edge and Samsung Galaxy S6 Edge Plus) receive their respective successor, but it may well be the launch of a new version: Galaxy S7 Plus.
As speculated from the website SamMobile.com, South Korea's Samsung could have decided to put all eggs in one basket to the release of its new Galaxy S7. Instead of launching a single version, Samsung have decided to offer users the choice of four distinct variants: S7, for all users; the S7 Plus, for users looking for a similar phablet to Note 5; S7 Edge, for those who are tempted by the curved screen; and S7 Edge Plus, for those who want to have a phablet with curved screen.
Of course, if we stick to greater accuracy leaks that have appeared so far, the only models that currently appear to be in production are the Galaxy S7 and the Galaxy S7 Edge; respect for others, there are no firm information. As regards the characteristics of the Galaxy S7 family, we can assume that, although they differ in screen size and RAM capacity, all share the same basic specs.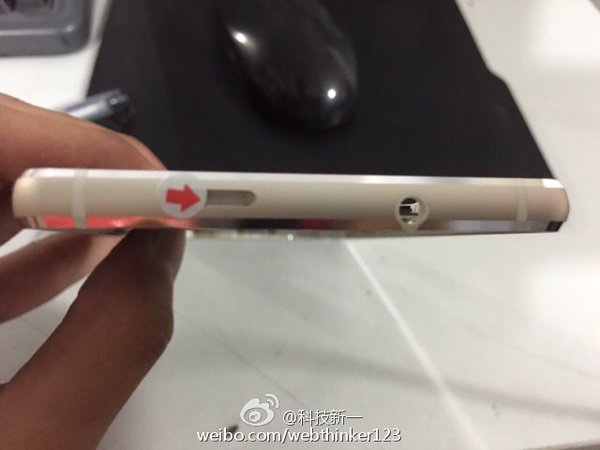 This base, according to leaks, will be divided into two variants: incorporating the Samsung Exynos 8890 processor, and will come with the Snapdragon 820 processor. The availability of one or the other will depend on each country version, and performance testing that have been spotted so far show that there will be an appreciable difference in performance of these two variants.
To give us an idea of ​​the date on which these models will be available, just remember that the Galaxy S6 debuted during the month of March this year, and its release to the shops began during the month of April. If we want the variant of the S7 Edge Plus, we know that the S6 Edge Plus was presented during the month of August.
Leaked photos show a Samsung Galaxy S7 with some design changes compared to the Galaxy S6