iPhone 5s and iPhone 5c will be unveiled by Apple on September 10th
The
Wall Street Journal
just published a news that we had waiting for a long time.
Apple
will unveil on September 10th its new iPhone 5s
device
and
iPhone 5c
. It seems that Apple is preparing a launchment event for its new models of the iPhone family but this time something would be different from other presentations made ​​by the company. Usually, when Apple announced a new model of its popular smartphone has always done on an individual launchment, presenting a single model as a novelty . However, it seems that this time will be different and that part of the improved version of
iPhone 5
whose name will be iPhone 5s , Apple will present a version of the iPhone 5 with the iPhone name 5c . This new 5c model would be a low-cost version which Apple would use to compete in the low-cost smartphones market to try to get new customers in emerging markets such as China and Brazil.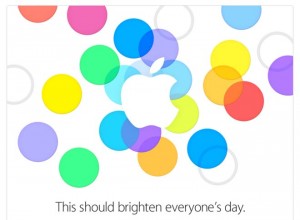 This event will coincide with the IFA 2013 in Berlin, an event where many mobile phone manufactures will announce new devices in the mobile technology sector so it was expected that Apple introduced its latest products at this time to downplay its direct competitors. So, there is a little time to knowr what new features will include these new models of the iPhone family and know if they are interesting enough to slow the advance of the Android phones and tablets on the market. Next week we will inform you of all that is announced at this event.