Images of the new certified OnePlus 2 Mini are now leaked
OnePlus is still a young company, but is leading a prolific year of great news. During 2015 they have come to have a total of 2 smartphones, a figure which, although not impress compared to other large companies that leaves us amazed with more than one device, considering that OnePlus is less than 1 year and a half old, it is a great success.
Less than a month ago, rumors began to prowl around this mysterious device since at that time there was no confirmation. This new terminal by the Chinese firm appeared to be reduced in size to OnePlus 2, the flagship model. Returning to today, we can see that the device has already been certified by the regulatory Chinese authority TENAA. Specifically, a device with the model number E1000 One has been seen through the regulatory agency. This new information comes with many details of hardware, data provided did not expect.
According to the certification, OnePlus 2 Mini will come with a 4.99-inch AMOLED screen, boasting Full HD resolution. It is a wise choice for this type of panel, as it has been one of the most praised features of OnePlus Mini. Inside the device we will find a powerful Snapdragon 810 processor running at 2 GHz, accompanied by generous 3 GB of RAM, an amount that has been standardized in the mid-high range and high-end in 2015, the year that has some hours to be completed.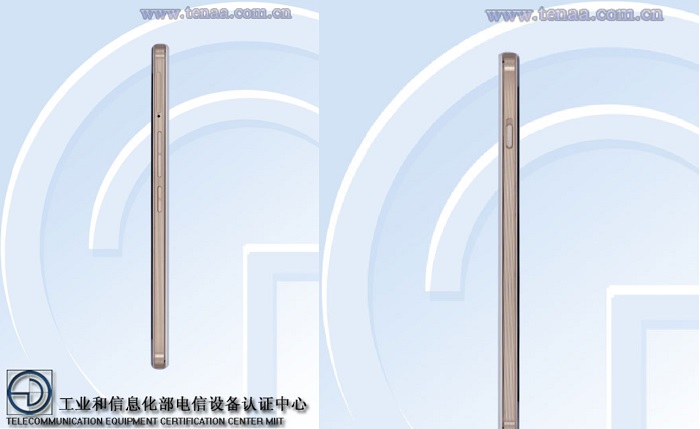 In terms of internal memory, OnePlus 2 Mini has 16 GB, but features microSD card slot of up to 128 GB. In the photographic section we will enjoy a 13-megapixel rear camera, while the front will feature generous amount of 8 megapixels, which will delight selfies addicts. In the section of the software no good news because the device will come with factory Android 5.1.1 Lollipop, although we expect OnePlus do their homework and soon will update to Android 6.0 Marshmallow.
We can say that the OnePlus 2 Mini will be a lightweight phone as it weighs just 138 grams, with a width of 6.9 mm. No doubt, the OnePlus 2 Mini suggests OnePlus has a device with enormous potential at hand, because if they make use of a policy of fair and restrained prices, no doubt, the OnePlus 2 Mini is sold as fresh bread.
Images of the new certified OnePlus 2 Mini are now leaked