Huawei launches its first smart watch: the Huawei Watch
Huawei used the last Mobile World Congress to announce several new devices: a smart watch and two smartbands.
Those are the first devices from Huawei to reach many Western markets, and the Chinese company used the last congress held in Barcelona for the global presentation. Let's see in detail their nice smart watch.
The Huawei Watch is a device built in stainless steel with an elegant style and design. It is probably one of the nicest smart watches currently available on the market.
The watch runs Android Wear, and has a hardware that match the design. With a size of 42 mm in diameter and 11.3 mm thick, the device has a 1.4-inch AMOLED screen covered with sapphire crystal. The display has 400 x 400 pixels, which gives a resolution of 286 ppi.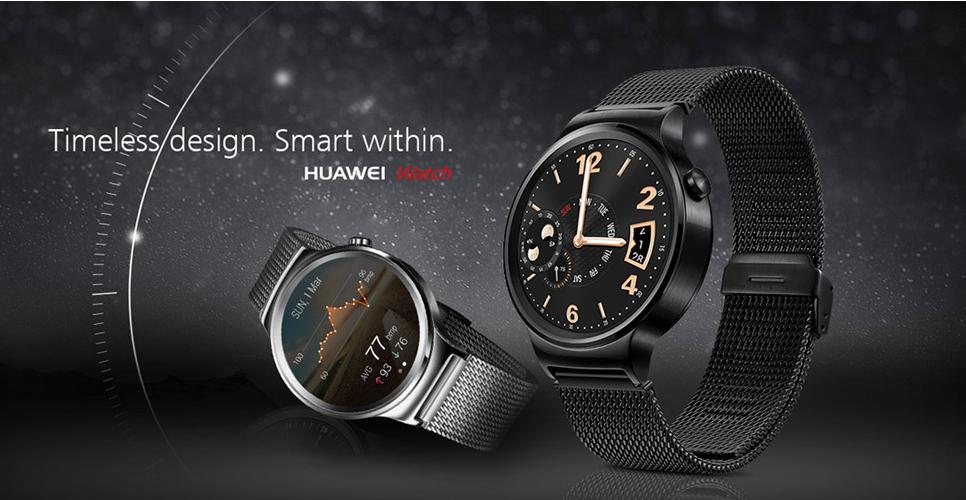 Inside, we find a Qualcomm 400 processor running at 1.2 GHz, 512 MB of RAM and 4 GB of internal storage. It is powered by a 300 mAh battery.
The smart watch has a physical button at "two o'clock", slightly displaced from the usual position for these buttons, normally located at "three o'clock". The position of the button makes it easier to use, since it is more natural to press with the right hand (providing you wear the watch on the left wrist!).
The Huawei Watch also offers a whole collection of sensors for fitness, such as heart rate sensor, 6-axis motion sensors and a barometer. With all this, the device is able to detect if we are running, walking, biking, etc. From the data gathered, we can know the calories burned and a collection of other information regarding our fitness work. To get the best information from this data, Huawei has signed a collaboration with Jawbone, which promises a good software to go with the watch.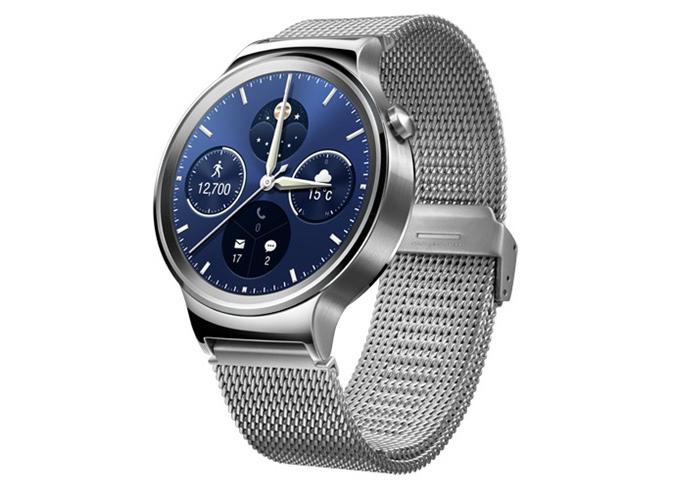 Huawei offers 40 different faces for the smart watch, so we can choose the design that best matches our style.
Huawei Watch will be available in more than 20 countries, including United States, United Kingdom, Argentina, Australia, Brazil, Canada, Denmark, Finland, France, Germany, Hong Kong, Italy, Japan, Norway, Philippines, Russia, Singapore, South Korea, Spain, Sweden, Switzerland, United Arab Emirates.
The Huawei Watch will reach the market in three colors: gold, silver and black, and there will be multiple straps to choose from, built with different materials and styles. There isn't any global release date, and its arrival to markets will vary depending on the country.
You can find more information at the Huawei Watch website.
Source: AndroidPolice.