HTC launches the new HTC One Max
HTC launches the new HTC One Max
– Emma Rossinyol –
HTC One Max has been finally launched and it will reach the worldwide mobile phone markets by the end of this month. The company has announced it this morning, revealing all the features of its newest jewel. This new version is going to compete directly with Samsung Galaxy Note 3, Galaxy Mega or Huawei Mate, among others. Unfortunately, there is still no information regarding the final price, but it's expected to be high.
As key features, HTC highlights three main points:

The HTC BlinkFeed™ technology, which allows you to stream live to your home screen all the social networks, feeds and news you want to stay updated on.
The Ultrapixel camera promises awesome imaging tools, with enhanced light sensitivity, continuous shooting and VideoPic.
Improved sound capabilities. With dual frontal stereo speakers and powerful amplifiers, the BoomSound™ technology claims to be able to provide deliver bigger sound with less distortion.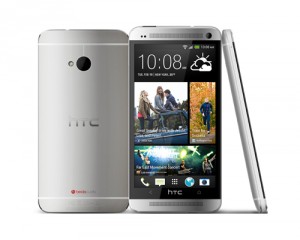 But the truth is that there are much more in the HTC One max. It is equipped with a 1.7 Ghz quad-core Snapdragon 600 processor, 2 GB of RAM, 1080p resolution in a bigger screen (4.7 inch) and a rear panel removable (where you can connect a 16 or 32 GB MicrosSD card). If the rear 4 Ultrapixel camera is not enough, it also includes a 2.1 MP front-facing camera.
The HTC One Max runs Android 4.3 and Sense 5.5. The battery is 3300 mAh and an optional HTC Power Flip Case includes an 1150 mAh battery expansion to add some more autonomy to the HTC One max. All these features are contained in a 137.4 x 68.2 x 9.3mm phone with a weight of 143g
Another difference with its predecessor is the fingerprint scanner. It is place in the back (the power button has been moved to the side) and not only unblock the phone but also can be used to launch some applications.
More details at HTC One.