How to root Samsung Galaxy Grand 2
REVIEW Samsung Galaxy Grand 2
Samsung Galaxy Grand 2 is the successor to the Galaxy Grand and it is the mid-range Smartphone that the South Korean company introduced in March.
Processor:
Qualcomm Snapdragon 400 quad-core 1.2 GHz and GPU Adreno 305.
Snapdragon is the platform for smartphones, tablets and smartbooks devices created by mobile technology company Qualcomm. 1.2 GHz amount to a not very high wave amplitude, while the four cores (or quad-core) processors are reflected in the ability of processes that can perform in a given time. This indicates that it makes four times more processes than a single-core processor. While it's true that there are already eight-core processors, the Samsung Galaxy Grand 2 has a powerful processor and one of the best currently available graphical (Adreno 305).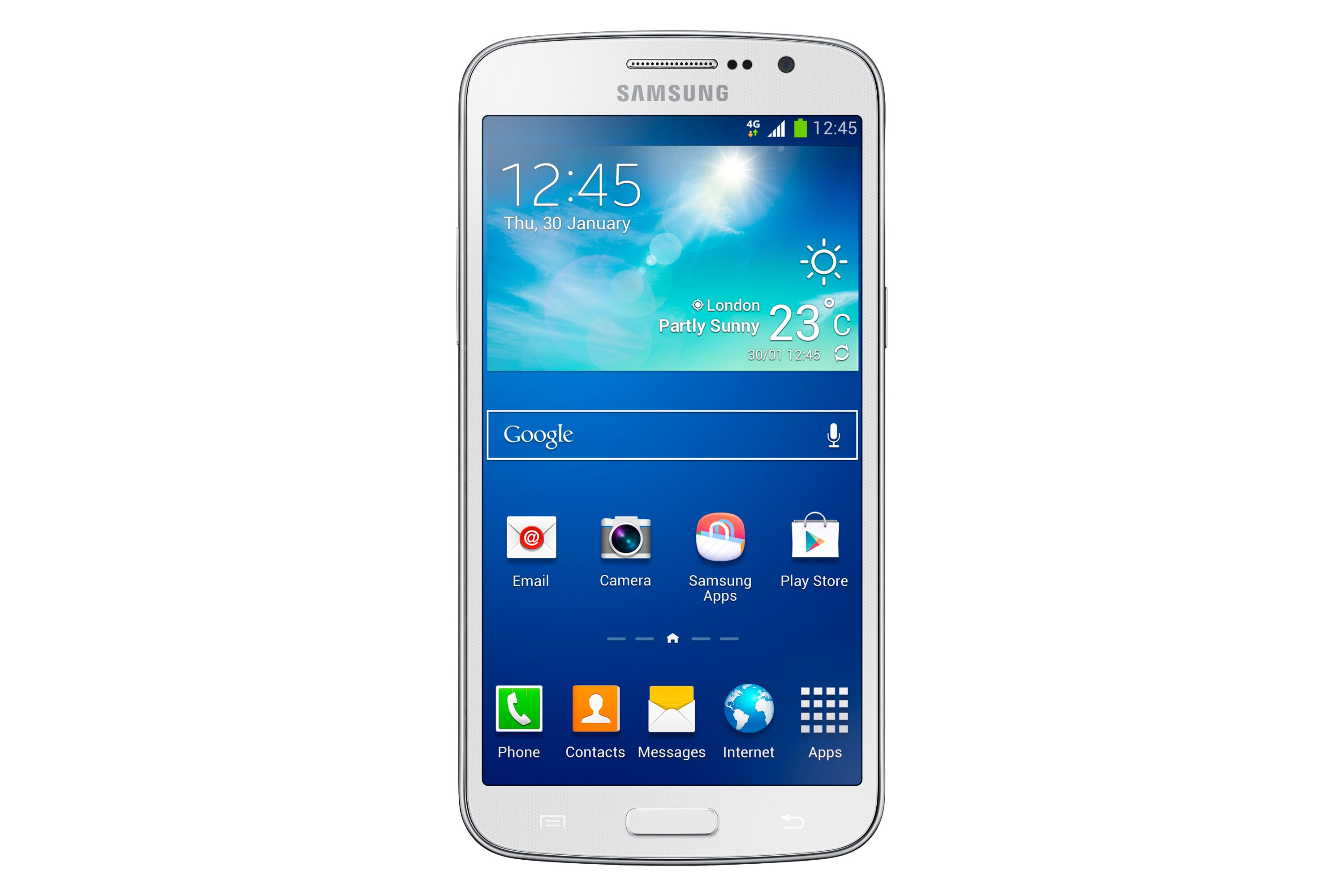 Display:
TFT LCD 5.25-inch and capacitive sensor.
It's a phone with a higher screen than most of its rivals and with a HD resolution of 720 x 1280 pixels. Its capacitive sensor notice our movements even though we don't press too much on the screen. In addition, Galaxy Grand 2 screen features multitouch support, accelerometer sensor for auto rotate, touch sensitive controls, proximity sensor for auto turn-off, TouchWiz UI and Swype keyboard.
Storage:
8 GB, expandable up to 64 GB with MicroSD card.
Storage memory is what is called PC hard drive. In this case the 16 GB memory storage capacity to expand up to 64GB by adding a microSD card the phone represent a capacity slightly lower than that of other current smartphones such as big screen.
RAM:
1.5 GB.
In RAM are loaded all the instructions that processor executes, so the more GB you have the better. In this case Samsung Galaxy Grand 2 RAM is below the average, and this affects the user's experience, but is an acceptable RAM within this range.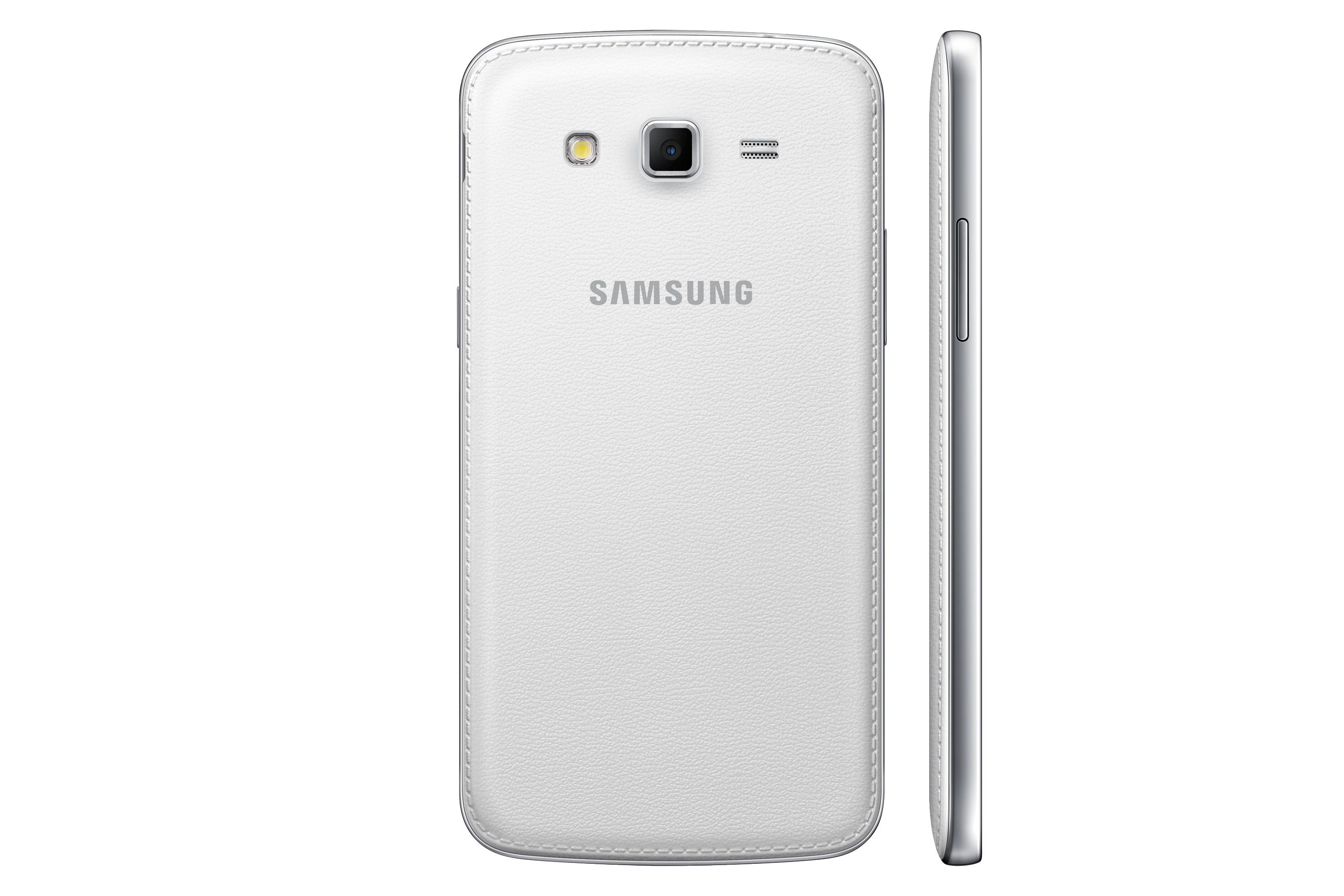 Camera:
It features 8 megapixels rear camera and 1.9 megapixels front camera.
The camera of the Samsung Galaxy Grand 2 is exactly like the Samsung Galaxy Mega model. Not particularly large, but nevertheless it has a good resolution of 3264 x 2448 pixels, 1080p video at 30fps, LED flash, image stabilization, geo-tagging, touch focus, face and smile detection and autofocus.
Connectivity:
4G, NFC, Wi-Fi 802.11 a/b/g/n, Wi-FI Direct, Bluetooth 4.0, built-in GPS and place for a micro-SIM card.
These are all the types of connections it supports. 4G indicates that this mobile uses a system and a fourth-generation network, converging wired and wireless networks, including Wi-Fi or Bluetooth.
In addition to these features, Samsung Galaxy Grand 2 has a 146,8 x 75,3 x 8,95 size; microUSB connector; it is slightly heavier than competing models (166g); it has a 2600mAh battery, the equivalent of 10 hours of Internet use; 11 hours of video playback and 65 audio; no FM radio and it features the Google Android OS 4.3 Jelly Bean.
In short, following the trend of other smartphones from Samsung, the Galaxy Grand 2 fulfills with its hardware and as a affordable phone, not only as between the Galaxy models, but among other competing models with similar characteristics. Like the other Galaxy models, it misses the lack of FM radio.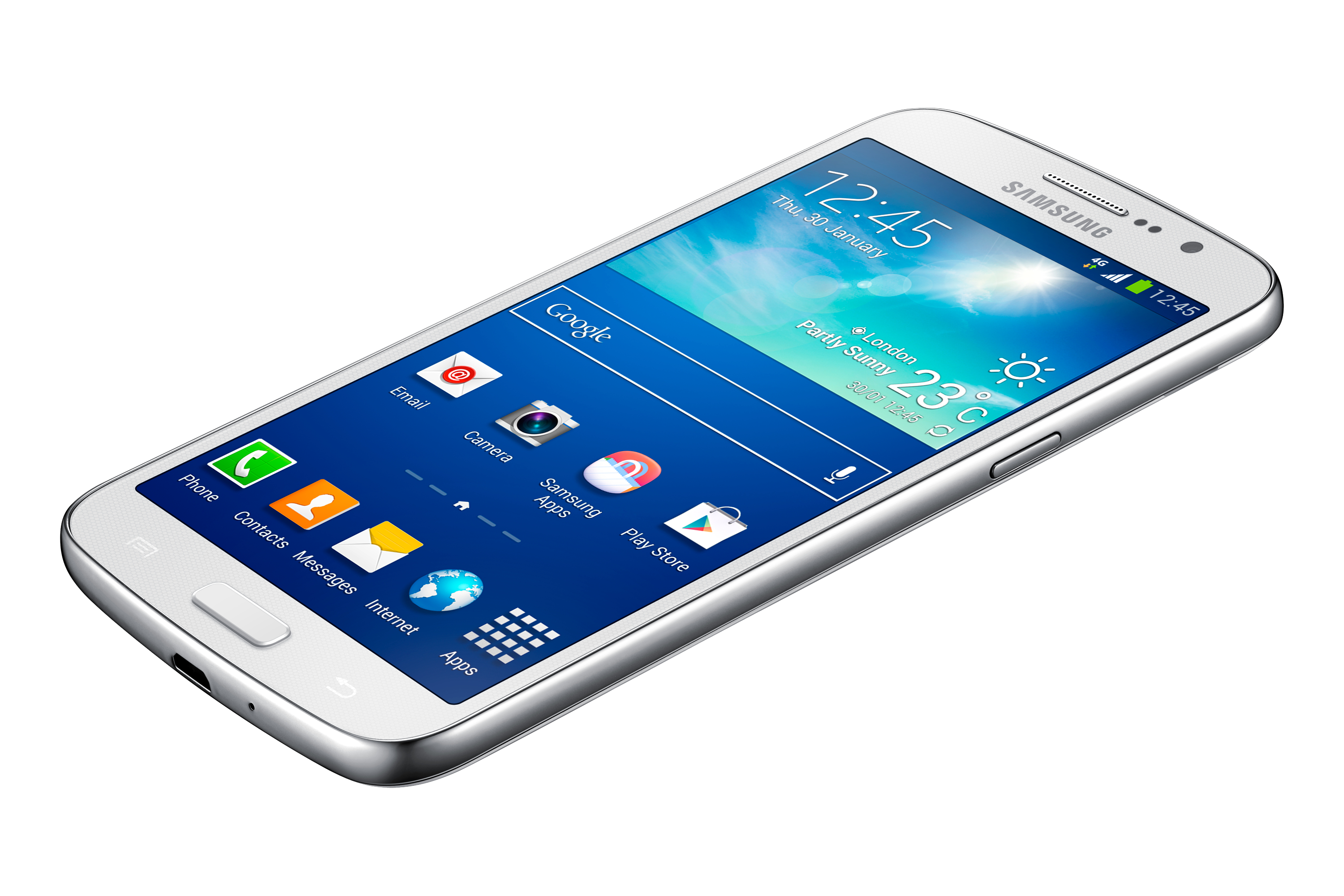 How to root Samsung Galaxy Grand 2
Before you begin, be sure to have the battery in your Samsung Galaxy Grand 2 in at least 30-40% to carry out this process.
Directions
1. Download and install Samsung USB Driver on your computer. If already installed, skip this step.
2. Download and extract root files that we show you in our "Download Resources" section on your computer.
3. Turn off your phone.
4. Enables the Download Mode on the phone. Press and hold down the Volume Down key + Home + Power button simultaneously for 10 seconds until the Download mode is enabled.
5. In the Download mode you will see a Warning Yellow Triangle Sign. In this case you should press the Volume Up key to continue.
6. Run Odin on your computer. Then connect the phone to the computer.
7. Once you've connected your phone, Odin will automatically recognize the device and display "Added" in the lower left panel.
8. Once the device is detected by Odin, click the PDA button and select the SM-G7102.tar file (which you downloaded in step 2).
9. Click the Start button in Odin to begin flashing.
10. Flashing usually takes between a minute and half minute to complete the root process. Once root is completed , you will see a green box in Odin with Pass written inside. During this process the phone restarts automatically.
11. When you see the Pass message in Odin, you can disconnect your device from your computer.
12. Make sure you've done the root successfully, open the Application menu on the phone and find SuperSU App. If this application exists on the phone that means you have successfully rooted the phone.
Download

Check if your Samsung Galaxy Grand 2 is rooted correctly using our app "How to ROOT".
Download Android USB Drivers app

Download sources
DOWNLOAD DRIVERS Ads
---
Remember, you must ROOT your Android device at your own risk.
Other important informations to read before rooting
Source
Legal conditions
Hexamob is not responsible for any damages caused directly or indirectly by a rooting method. Any action for rooting your device is done it only under your responsibility. We recommend that you read all the instructions related to each root method and follow them step by step as indicated by the developers. If you have any question or need support, on every page there are links to the developers of each method. Android rooting method Samsung Galaxy Grand 2