How to root HTC One Max
REVIEW HTC One Max
HTC One Max One is the high-end phablet by the company HTC and with which in 2013 sought to compete against other similar models like the Samsung Galaxy S4, Sony Xperia Z1 or LG G2. In 2014 we showed you about the new Galaxy S5 and Xperia Z2.
Processor:
Qualcomm Snapdragon 600 1.7GHz Krait quad-core and GPU Adreno 320.
Snapdragon is the platform for smartphones, tablet and smartbook devices created by mobile technology company Qualcomm. 1.7 GHz amount to a not very high wave amplitude, while the four cores (or quad-core) processors are reflected in the ability of processes that can perform in a given time. It means that it makes four times more processes than a single-core processor, this is called MIPS (Million Instructions Per Second). Overall it is a powerful processor and the best current GPU (Adreno 320).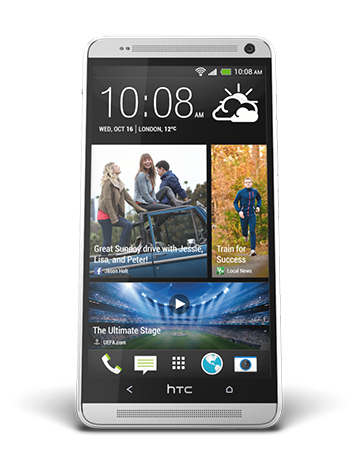 Display:
Super LCD3 5.9 inches capacitive touchscreen with 16M colors.
It's a phone with a much bigger screen than most of its rivals and with a HD resolution of 1080 x 1920 pixels. Its capacitive sensor notice our movements even though we don't press too much on the screen.
Storage:
16 / 32 GB, expandable up to 64 GB with MicroSD card.
Storage memory is what is called PC hard drive. In this case the 16 / 32 GB memory storage capacity to expand up to 64GB by adding a microSD card the phone are quite similar to other current smartphones, although many of these can be expandable up to 128 GB.
RAM:
2 GB.
In RAM are loaded all the instructions that processor executes, so the more GB you have the better. In this case HTC One Max RAM is below average.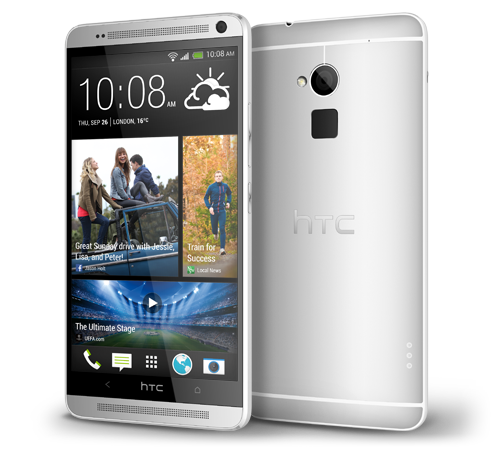 Camera:
It features 4 megapixels rear camera and 2.1 megapixels front camera.
The camera of HTC One Max is very small, but nevertheless has a good resolution of 2688 x 1520 pixels, simultaneous HD video and image recording, geo-tagging, autofocus, 1/3" sensor size, 2µm pixel size, LED flash and face and smile detection. Video 1080p at 30fps in rear camera and 720p at 60fps in front camera.
Connectivity:
4G, NFC, Wi-Fi 802.11 a/b/g/n/ac, Wi-Fi Direct, DLNA, Wi-Fi hotspot, Bluetooth 4.0, built-in GPS and place for a micro-SIM card.
These are all the types of connections it supports. 4G indicates that this mobile uses a system and a fourth-generation network, converging wired and wireless networks, including Wi-Fi or Bluetooth.
In addition to these features, the HTC One Max has a 164.5 x 82.5 x 10.3 size; it is a bit heavier than competing models (217g); it has a non-removable 3200mAh battery; Fingerprint sensor; FM and features the Google Android OS 4.3 Jelly Bean.
In short, HTC One Max is a pretty powerful phablet and comes full of new features and good looks (especially the big screen), but then if you compare with other phablets you can see it lose in terms of power and usability.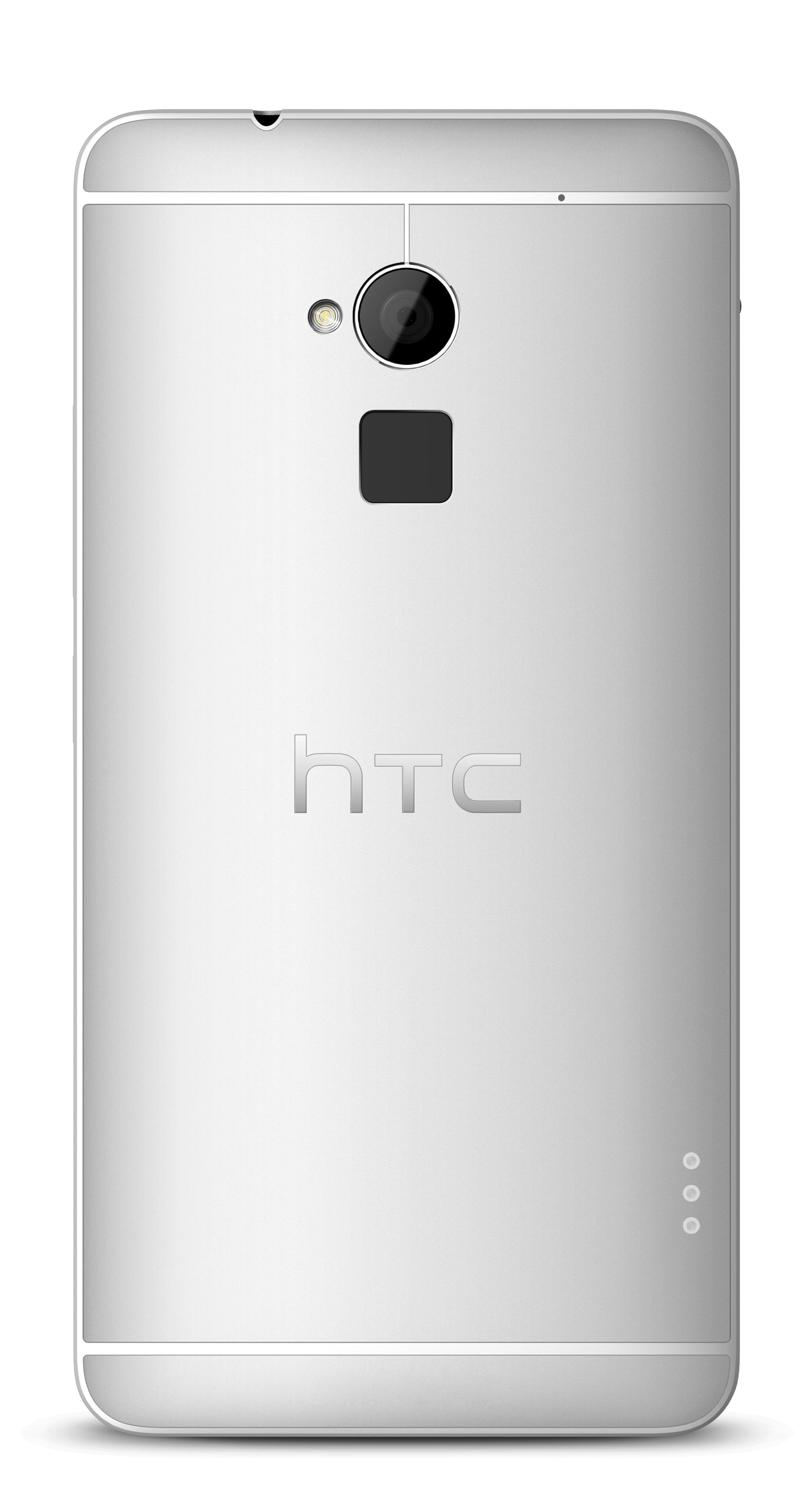 How to root HTC One Max
Directions
1. Unlock your bootloader at htcdev.com. Create an account and follow these steps. When it prompted for your device select "all other support devices".
2. Check that the ADB/fastboot instructions are running:
2a. Enable USB Debugging.
2b. Connect your phone and open the ADB prompt.
2c. Issue the command ADB devices. If the serial number is shown, then ADB is working.
2d. Issue the command ADB reboot bootloader. The phone will reboot into the bootloader.
2e. Issue the command fastboot devices. If the serial number is is that fastboot is working.
2f. Restart your device so that all these steps are activated.
3. Download all necessary recovery files on the computer:
3a. ClockworkMod recovery or Team Win Recovery Project.
3b. Download Superuser from Google Play on your phone.
3c. Download Rumrunner.
3d. Download Kernel
4. Flash using a custom recovery file. Put the recovery you downloaded in step 3a in the same directory as adb/fastboot .
5. Connect your phone and issue the command adb devices just to make sure there is a connection.
6. If all goes well it will show a serial number, issue the command adb reboot bootloader.
7. The bootloader should say this: "fastboot usb". Issue the command fastboot flash recovery (Team Win or ClockworkMod ). Now the custom recovery mode would be done.
8. Boot into the recovery and make a nand using Superuser.
9. Open Kernel and extract the boot.img file, put it where adb/fastboot is.
10. Restarts the bootloader, and verify that you are in fastboot. Issue the command fastboot flash boot boot.img. If all goes well, you can delete the boot.img from that directory.
11. Unzip Rumrunner in the adb/fastboot directory and run soju.exe. Follow the prompts.
12. Once root is finished, you just have to re-lock your bootloader.
Download

Check if your HTC One Max is rooted correctly using our app "How to ROOT".
Download Android USB Drivers app

Download sources
---
Remember, you must ROOT your Android device at your own risk.
Source
Legal conditions
Hexamob is not responsible for any damages caused directly or indirectly by a rooting method. Any action for rooting your device is done it only under your responsibility.
We recommend that you read all the instructions related to each root method and follow them step by step as indicated by the developers. If you have any question or need support, on every page there are links to the developers of each method.
Android rooting method HTC One Max