Honor 8 arrives in Europe and it is announced as the smartphone for millennials
Honor 8 has been specifically designed by Honor, leading brand of smartphones for the digital natives, to suit the style of ambitious and dynamic lifestyle of this generation. The display is an OLED but LTPS Full HD, while the processor is the Kirin 950, an octa-core with four cores working at 2.3 GHz and four cores at 1.8 GHz. Both the dual camera and the sensor for fingerprints wisely avoid protrude from the rear part.
The 5.2-inch body is made of glass, formed by fifteen layers, and gives the smartphone a sleek finishes unrivaled. We discover the main specifications, the technical specifications and the selling price. Be careful not to call Huawei Honor 8 because the two brands are distinct albeit part of the same company. Then the dual cameras, of which just the Huawei P9 pioneered by partnering with Leica, it is the most interesting feature of Honor 8. Two Sony IMX286 sensor with 12 megapixels allow you to take simultaneously two images, one normal, colorful, the other in black and white for most contrast.
Honor 8 is already available for purchase on the online store at a price of 399 dollars in a 32 GB version of storage in Sapphire Blue colors, Midnight Black and Pearl White, while the 64 GB version -which will be sold at a price of 499 dollars- it is not yet available.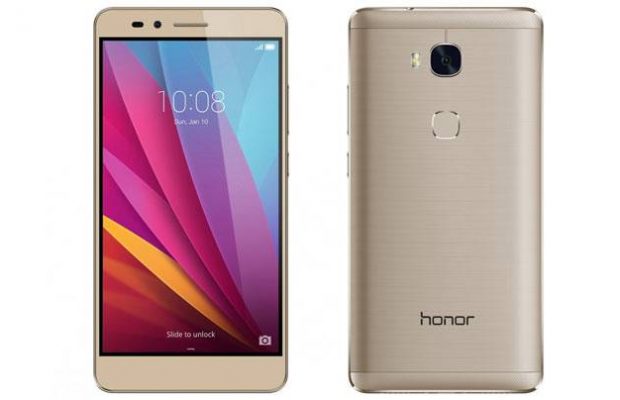 After the announcement of the release on the market in China, here it comes to Europe, a smartphone that could capture the market for its quality/price ratio. This year with its 6 GB of RAM and a Dash Charge that clashes with the offer of Honor 8, also with USB Type-C and quick charge that the company says can bring your smartphone to 50% in half an hour. Inside we find the Kirin 950 processor that does a good job in moving the Android 6.0 Marshmallow operating system.
The extras: the sensor for fingerprints is easy to reach and easy to recognize the owner, but also acts as a button that activates additional functions and launches app at will; the NFC chip is present and ready to catapult the smartphone in the world of contactless payments; the front camera of 8 megapixels was not neglected and record clear images even under difficult conditions.
Honor 8 arrives in Europe and it is announced as the smartphone for millennials