Google would be working on a new operating system for smartphones and PC named Fuchsia
The announcement of the alleged operating system is not officially taken place by Google, however, the sources of Google Git report, under the heading "Fuchsia", the equation "Pink + Purple == Fuchsia (a new Operating System)".
Fuchsia would be a new operating system on which Google is working. The novelty compared to Android is that the new operating system would already have the first official release both for smartphones and for PCs. Immediately the thought comes to Windows 10, and to the legitimate Google's idea of giving a response to the competition, but behind there may be a lot more. Some rumors try to make assumptions about it.
Since Google loves themed names, it appears that the new name of the operating system is Fuchsia, because the kernel used for the creation are Magenta and LK (= Pink). Rightly, pink and magenta produce fuchsia. These two kernel serve as one for apps, one for PCs and smartphones. From here, the idea of an integrated system, means being a competitor for Windows 10. Everything is still the subject of rumors and Google has neither denied nor confirmed what is said in these hours.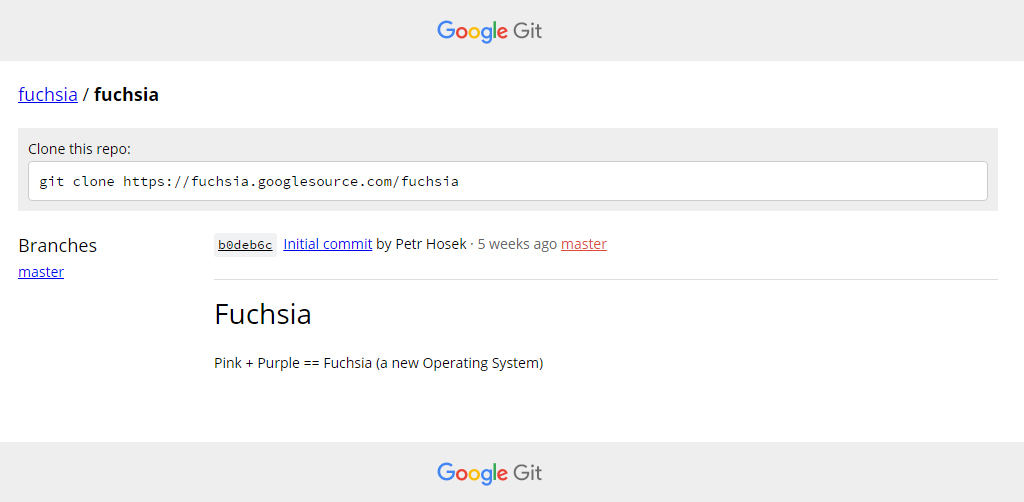 At the time, the informations on Git are the only ones available. And it's necessary to emphasize that, as reported in this documentation on the site, LK is the kernel dedicated to small systems and/or embedded applications, while Magenta is designed for modern phones and personal computers with the latest processors.
It will be interesting to see how the situation will evolve, and most importantly, what will happen to Android and Chrome OS after the release of Fuchsia, if it ever will. In fact, for the time being no official news from the company, it might just be one of many ideas generated in Google. In any case, something is moving, a sign that, in Mountain View, the company could be looking for change. We'll see.
Google would be working on a new operating system for smartphones and PC named Fuchsia