Google Text-to-speech arrives in the Play Store
Google Text-to-speech arrives in the Play Store
Google Text-to-speech arrives in the Play Store. Text-to-speech (TTS) is a type of speech synthesis application that creates a spoken sound version of the text in a computer document. TTS is especially useful for the visually challenged people, as it can enable the reading of computer display information. Google TTTS app reads the text displayed on your screen aloud. You can use it for read a book aloud or any kind of spoken feedback across your device and any app that supports it.
This synthesized speech is created by concatenating pieces of recorded speech stored in a database. Different systems can store phones or entire words or sentences. In the first option, the output range is high but it may lack clarity. The second option provides high-quality output. The quality of a speech synthesizer is determined by the proximity to human voice and its understanding capabilities. A good TTS programs is a basic tool for people with visual impairments or reading disabilities –such as dyslexia.
The creation of a synthesized speech implies two steps. In the first one, the text is analyzed and fragmented to match the basic sound units stored in its database. In the second step, these units are linked to form the final sentences and converted into sound.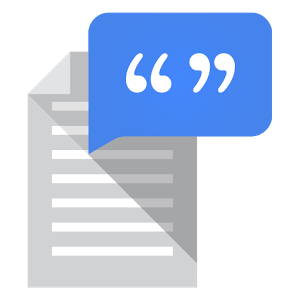 Google's TTS comes pre-installed on many Android devices, but now is globally available in the Play Store. This is clearly another example of the Google's effort to bring all the apps together into Google Play. Now it will be easier for anybody to keep with the last version of the software as well as install it in devices that didn't have it before. To use Google TTS on you Android device, you go to "settings" and select TTS output in the "language & input".
This new version included Korean as a supported language (in addition to the English – United Kingdom and United States-, French, German, Italian and Spanish, which were already supported in the previous versions).
Source: TalkAndroid.