Google shows you a clue: Android N could be called Android Nutella
Hiroshi Lockheimer, the engineer in charge of projects such as Android, Chrome OS and Google Play, continues showing news on Twitter. One of his last Tweets allows us to glimpse the Chrome OS desktop, with many Android apps running; and among them we see a browser screen in which figure a Google search dedicated to Nutella.
By analyzing the other elements of the screen, as you can see, we find a Chromebook screen full of Android apps, features that should be introduced on all devices with Chrome OS in the coming months. Nutella is already known around the world and most of the people thought Google was going to choose this, but then a rival appeared: Neyyappam (a sweet from India).
So one might almost think that Android Nutella will be the final name for Android N, remembering that a few days ago Google announced that the name of Android N will soon be unveiled, but then we also remember that in the past Lockheimer had published similar tweets, which seemed to contain clues, but that's probably just a man wanting to be "nice" with followers.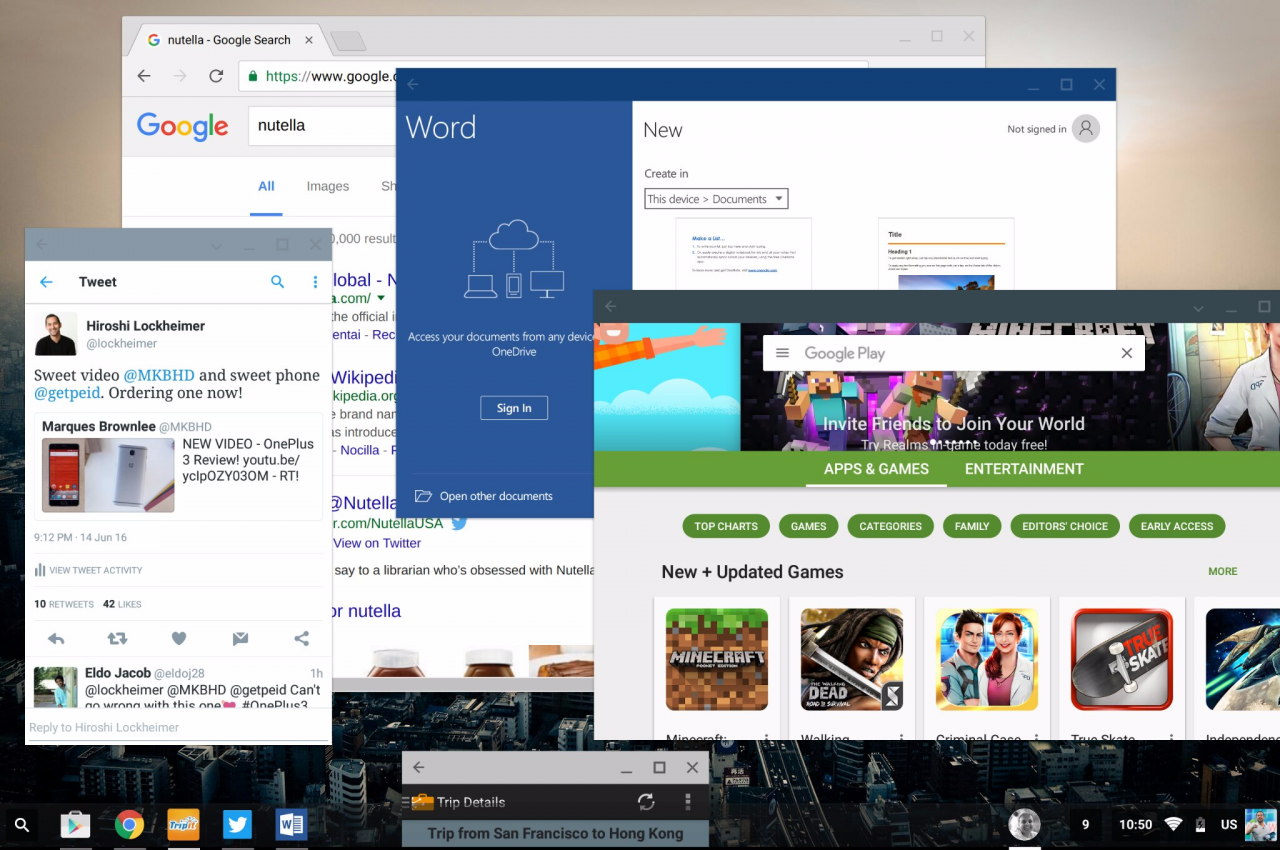 Looking better the content of the screenshot, you can see that Lockheimer liked OnePlus 3, and basically not even here we can blame him, but looking even better, in the background, you can see that in Google he is searching for a term well known to us: Nutella. Android 7.0 Nutella coming?
The revelation of the official name of Android N should happen in a few weeks and, as we know, Google is known for its original ads full of clues and mysteries. The Lockheimer tweet could have been a real clue, but could also be a way to bring users "off the road". In short, nothing definitive, but it is at least clear that the upper floors of Google have realized that the Nutella name receives sympathy, so let's wait a few days more.
Google shows you a clue: Android N could be called Android Nutella