Google officially announces Android 4.4 KitKat
Google has officially announced the new version of its Android operating system, Android version 4.4 which will finally named KitKat and not Lime Pie as had been discussed so far. Sundair Pichai, head of Android announced it through his Twitter account. Kitkat is the name of one of the articles of the company Nestlé and it seems that this article is much better known than any lemon pie around the world and according to Google, this has been one of the reasons to use the name definitely of the Nestlé chocolate bar instead of the Lime Pie. Both Google and Nestle have confirmed that none of the them will receive money in exchange for using the name but it is clear that the marketing campaign has been launched. Both brands will help mutually and other products will be promoted. Perhaps there is no money for the use of the name but sure Android products will be advertised in more than one campaign from Nestlé and Nestlé will get a huge visibility in the market for the name KitKat because it will appear on millions of tech sites.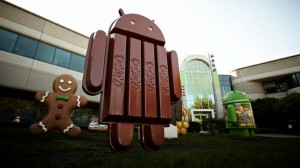 It seems that this marketing strategy is very good but keep in mind that this can have certain risks involved as in the case of Android 4.4 Kitkat has any kind of problem or get negative comments that could affect the brand Kitkat of Nestlé company though, in my opinion, Android has enough good image and respect of technology experts and the result of this collaboration is beneficial for both companies. Now all that remains is to wait for the release of this new version of Android to test all the new improvements.