Google Nexus 6 is already sold out in Google Store… withdrawn from the market?
From all the last members of the family, the Google Nexus 6 is probably the one that least enthusiasm generated, even going to receive a lot of criticism for its excessive size. The price, much higher than its predecessors, also generated a backlash. With just a few hours for the presentation of new terminals -September 29- the future of Nexus 6 is unknown.
The news comes as a result of the absence of the terminal Google Nexus 6. For one reason or another it is no longer for sale at this moment in Google Store and it is out of stock so you can't reserve it as it is no longer available, probably to make way for a new generation of Nexus 6. As currently the terminal is listed in Google Store as out of stock no one can ensure that stock will be restored. True, the Nexus 5 and Nexus 6 lived together a for a long, but keep in mind that both were completely different aimed at two different audiences, by size and price. Tomorrow will be two new terminals presented by Google, and one of them, the Huawei Nexus 6P comes to occupy the place of Nexus 6 even in nomenclature.
If we look back, the Nexus 4 disappeared of Google Store with the arrival of Google Nexus 5. In fact, as with the Nexus 6, this was sold out a few days before the presentation of its successor and never seen again in the devices store of Mountain View' company, which has many probabilities of being repeated.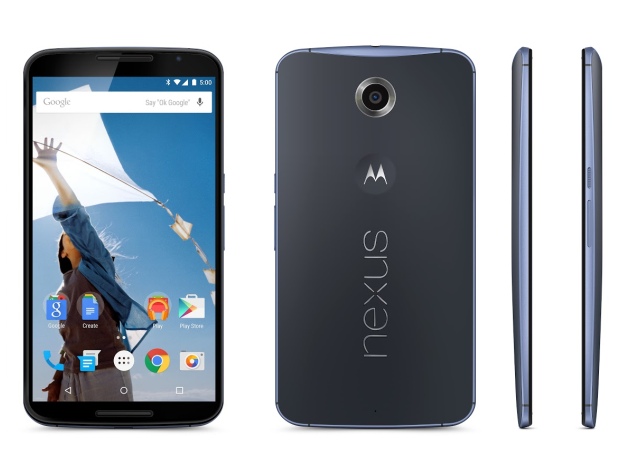 If we start with the speculations we could reiterate what has been said, that Google has suffered a large volume of sales of all users who want to get a device just before it is withdrawn from the market and thus not eligible for the sale of second-hand in most cases are often not in perfect condition for the use and treatment of people.
Anyway, all those who been waiting for the last minute to benefit at a late deal seems to arrive later, because it is not available and it is difficult to know when it will be, if it comes to be. It is possible that for some time yet would be possible to get a Nexus 6 through third parties like Amazon, which launched a few days ago an interesting offer.
Google Nexus 6 is already sold out in Google Store… withdrawn from the market?