Google Mine. New service to share and exchange objects.
Lately, Google has been integrating new services that always revolve around its social network Google+ in order to provide it with new features that place it in an advantageous position compared to others such as Facebook or Twitter. It's true that it's difficult to compete with Facebook for example, because its growth has been spectacular, but Google has a huge advantage. Their services and Android. The Android operating system growth and expansion throughout the world has been unprecedented. Furthermore, many non-Android users are using Google services like Gmail for example. So, there are many potential users of the social network Google+.
Google Mine
Well, to increase the range of services that help to Google+, it seems that the latest addition to the Mountain View is Google Mine, a new service that come built into Google+ and whose purpose would be to share items with contacts in our circles.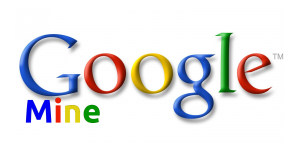 With Google Mine you could let contacts of your circles to know the items you would like to have, those who already have, see objects other Google+ users have in order to ask someone to let you borrow any of its objects or lend you one of yours. It's assumed that there should be no problem with sharing objects as the contacts you have in your circles are people with whom you can share objects. I hope Google can create a specific circle sharing since not everyone may want to share anything with any contact. Google Mine would share any type of object: books, video games, computers, phones, etc …
Google might have planned to publish an Android app which greatly facilitate the task of sharing objects since most users often find more practical to use a native app than having to sit in front of the laptop or PC.
In next weeks, Google will unveil the mystery and we will be able to present you officially this new service. To be continued …