Google is looking for developers to do crazy experiments on Android
Developers will have until April 13 to present their "experiment", whose sources will also be provided. Who does not arrive on the podium, will have the chance to win one of the 5 Huawei Nexus 6P up for grabs.
Google, in 2015, launched a website where the experiments were an important part of the Android world, not only for the operating system for smartphones and tablets, also for Android Wear. In recent days, a few months away from Google I/O 2016, the Big G has set up a competition dedicated to all those who have the experimental ideas about the Android world.
The three candidates who present valid innovative ideas, will receive three tickets to present their work directly to the stage where the Google I/O will happen. The five candidates who will be positioned after the first three will receive, as a "consolation prize" a Huawei Nexus 6P. Google has made it clear that all projects will be appreciated which will develop innovative ideas about the new features of Android (such as multiwindow present in Android N).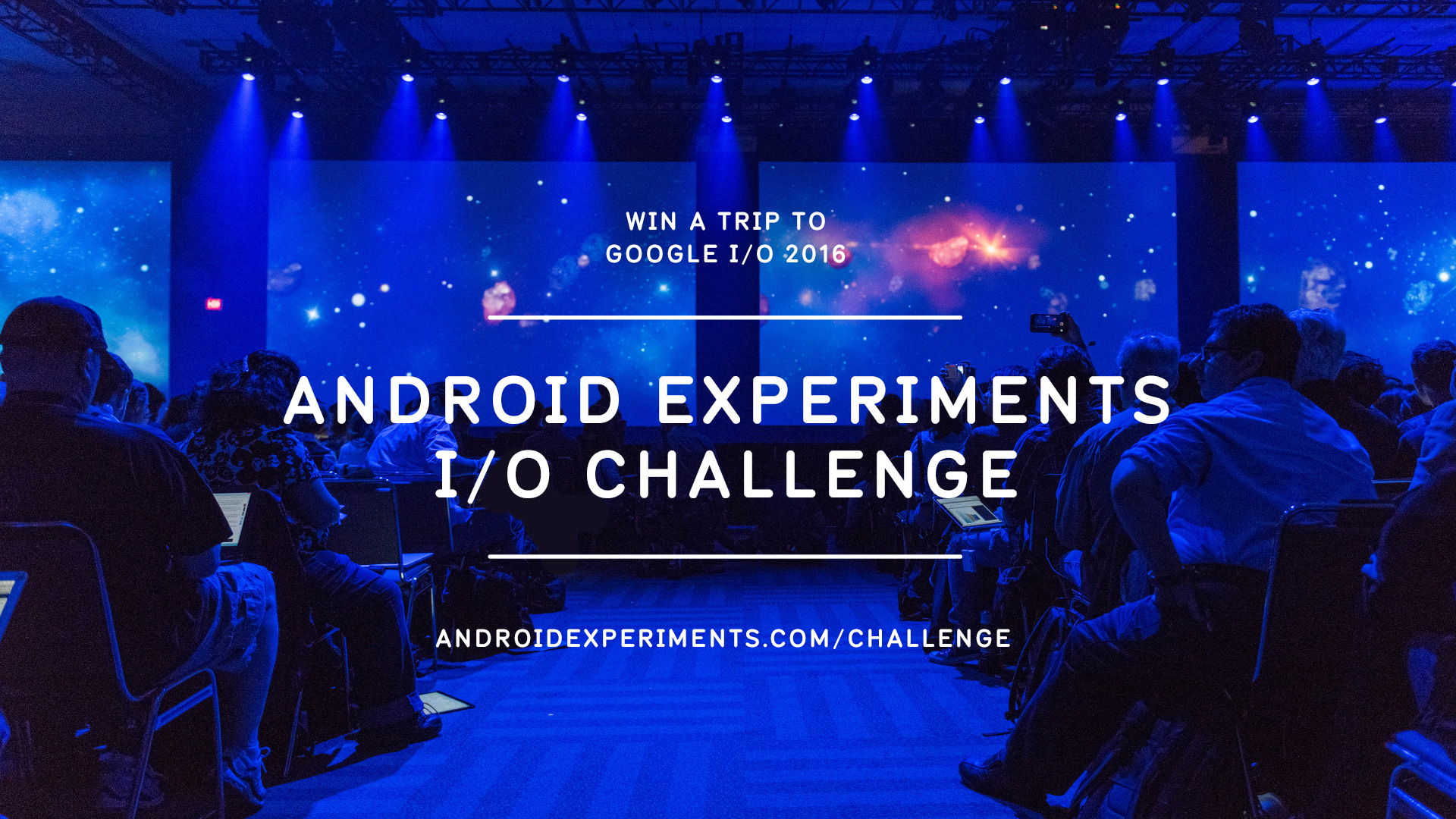 In August last year, Google introduced a new project, aimed at demonstrating the potential of the Android platform, even (and especially) in a "particular" way: Experiments. To remind users, but especially for developers, the existence of this initiative, the Mountain View company has decided to encourage their development by giving three tickets for the next Google I/O 2016.
Registration for the Google I/O 2016 event were closed on March 10, so those who could not register at that time has now a new chance to participate and also win some other prizes. The Android Experiments was a website that collects the most special projects for Android and Android Wear (and there are still poles), to inspire developers and, why not, the users, around the world.
Google is looking for developers to do crazy experiments on Android