Are you gonna buy a curved screen smartphone?
Are you gonna buy a curved screen smartphone?
-Emma Rossinyol-
At the center of the technological race with curved screen devices, Samsung and LG are trying to win the new market with slightly different approaches. Samsung's bet is the new Galaxy Round, a 5.7 inch smartphone with concave screen. Instead, LG opts for a 6 inch device with the name G Flex, which is curved top to bottom.
Both use the same OLED technology, allowing the displays to change its usual flatness. Up to now, the panels needed rigid glass sheets due to the high temperatures involved in their fabrication. However, the new OLED, based on plastic backing sheets, don't need this temperatures and can be flexible. But one thing is the display itself and another completely different thing is the touchscreen layer that covers the display. And it has resulted to be a bigger challenge.
The idea behind a curved screen is a flexible phone. Unfortunately, the reality is far from here. With this technology, LG and Samsung have proved that the screen can be curved (and flexible), but the rest of the components (circuit board and battery) cannot. So, these curved devices are as rigid as any other flat smartphone. So, which is the point?
Galaxy Round and G Flex have proved that the technology is approaching. They are the first steps to truly flexible devices. Both companies have announced the availability to fabricate curved batteries, and both keep working to make the dream true.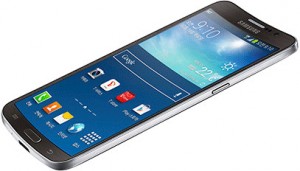 At this point, both devices came with some apparent drawbacks. Its attractive shape it's not really practical (they don't sit normally on a table) and the tactile navigation becomes more difficult in a curved display.
So, why would you buy a curved phone? Well, the obvious answer is because for the first time ever, you can. A curved phablet exists, looks amazing and have some unique features that any flat device can offer. G Flex and Galaxy Round bring us a step closer to the future.