Galaxy Note 8 with Infinity Display of 6.3″ and Android 7.1.1
The information on the new top of the range, Samsung Galaxy Note 8, begins to become more and more numerous. According to what the Dutch GalaxyClub colleagues say, the Galaxy Note 8 would feature the same Infinity Display technology already seen on board the most recent Galaxy S8 and S8 Plus.
From the purely dimensional profile, the Galaxy Note 8 should be more or less like the S8 Plus, instead of being similar to the S8's. We speak of a large panel of 6.3″ with aspect ratio of 18.5:9, edges reduced to almost nothing and resolution pf 1,440 x 2,960 pixels. However, there are also some speculations on the adoption of a 4K resolution display.
Also with regard to technical specifications, Samsung should not make any major breakthroughs compared to what we've seen with the 2017 top of the ranges. It is in fact a Qualcomm Snapdragon 835 processor (or Exynos 8895, depending on the market), 4 GB or 6 GB of RAM, 64 GB of internal storage, expandable via microSD and Android 7.1.1 Nougat operating system.
When Samsung wants to release the Galaxy Note 8 exactly, it's not clear yet. The fact that the device is already tested with Android 7.1.1 on board could indicate a release at the end of summer. However, the Galaxy S8 was also release relatively late, so perhaps the Note 8 will follow it just later (in September, during IFA 2016, or in October, for example).
Galaxy Note 8: The successor of the Note 7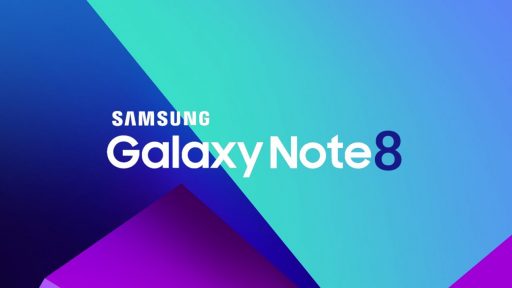 It is not a mystery that Samsung has long been working on the next model of its Galaxy Note series. After the infamous experience of Galaxy Note 7, with the future Note 8 (if so called, for now we only know its codename), the South Korean company will no longer be wrong, but at the same time will have to do great things to trace back China and sweep away from the mind of the users the bad reputation that the brand has earned.
No other information was shared and therefore there is nothing else to add, even though Dutch colleagues believe that it should probably be launched at the end of summer. So, we'll know sooner or later. Samsung wants to follow the path traveled so far, giving its clients a state-of-the-art visual experience, so not many changes would be made.