Freedom 251 is the cheapest smartphone of the world
Freedom 251 is a new Indian smartphone, whose name refers to its main feature, the price, exactly equal to 251 rupees, equivalent to just under $4 ($3.65 to be exact). Developed in India as part of the government's program for the promotion of national technological development, Freedom 251 will be available starting tomorrow.
The price, however, must not be misleading, because, at least on paper, the Freedom 251 is not so bad as a smartphone. The smartphone is offering a display IPS type with 4-inch diagonal and a resolution of 960 x 540 pixels, while inside we find a 1.3 GHz quad-core processor accompanied by 1 GB of RAM and 8 GB of internal memory, expandable thanks to the microSD slot with support for cards up to 32 GB. The apartment photographic instead is composed of a front camera of 0.3 megapixels and a rear 3.2 megapixels.
There are also 3G modules, Bluetooth, GPS and Wi-Fi 802.11n. Finally the smartphone is equipped with a 1450 mAh battery and Android 5.1 Lollipop operating system, for less than $4 you can not really ask for more. Sure, definitely the real price of the smartphone does not amount to only $4, counting that should normally be included in the price also a gain mergine, but in this case it is likely that the Ringing Bells manufacturer takes advantage of some national funding to encourage the development of a "social" smartphone that is at the same time economically accessible to everyone and sufficiently valid from a technological point of view to allow for a profitable use.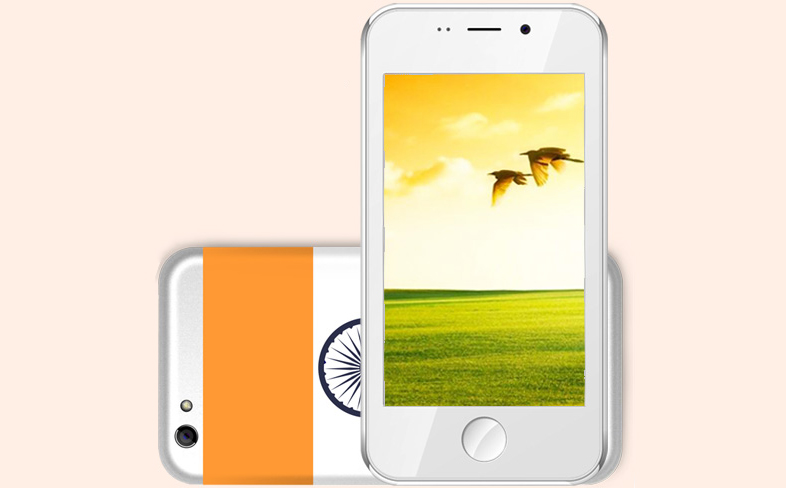 So with this socio-economic experiment India confirms its leading position among the emerging countries in terms of development programs. Freedom 251 is a great example of this and never been more appropriate name, because access to information and technology can not be reduced to a commodity accessible only to those who have certain economic capacity. There are also a number of preinstalled apps, including WhatsApp, Facebook, YouTube and other famous and not famouse services, and the avoidance of doubt there is also full access to the Google Play Store.
Indeed, there is all you need, and above all there is a lot more than you might expect for that kind of money. As "battle" smartphone deserves to be bought in some other parcels, but in any case it is a prerogative of the Indian market, it financed apparently also with the contribution of the local government. Pre-orders will open at 6 am tomorrow in India, and it is easy to guess that will be snapped up.
Freedom 251 is the cheapest smartphone of the world