Feedly version 17 for Android is out
Feedly version 17 for Android is out
-Emma Rossinyol-
If you are using Feedly, you will be delighted with the improvements of the new released version. If not, it's about time you have a look at one of the most interesting applications of the Play Store. That's Feedly.
Feedly is a news reader application designed for Android phones and tablets. It allows you to easily browse the content of your favorite sites, youtube channels, RSS feeds or tumblr blogs. You can personalize Feedly to directly obtain the news you want in a fast an easy way, delivering the content in the form of pocket-sized card.
With a look similar to a personalized magazine, it's optimized for a 4'' phone, and 7'' and 10'' tablet, automatically syncing if you switch between different devices. Feedly also makes simple sharing content on you favorite social networks.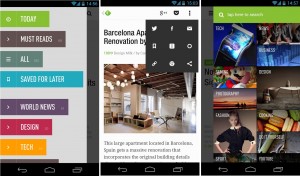 If you have already been using Feedly, this new version offers some interesting improvements. The most visual change is the navigation menu. The "what's new" and the "cover page" are designed to help you in the organization of the content from your favorite websites. The new contents page makes the personalization easy and fast.
The Android widget has some touch shortcuts to optimize its use in mobile devices. So, using these shortcuts, you can mark and article as read/unread by tapping on the right edge or save it for latter tapping on the left edge.
In their blog, the developers announce the compatibility of Feedly with Android 4.4, and it also works with the Samsung Galaxy Gear, the new complement of the Galaxy Note 3 available in the market.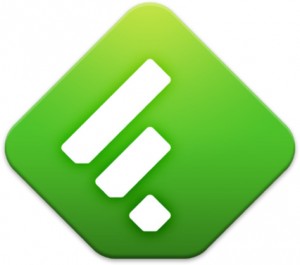 The new version Feedly also promise a 300% faster start time than previous versions, a more fluid scrolling experiences and improved fonts and visual design. It also includes enhanced feed search and a new Facebook SDK integration.
You can download the new version from Google Store or directly from the widget below:
<?php if ( !wp_is_mobile() ) { echo '