Facebook acquires WhatsApp for $19,000 million
Facebook acquires WhatsApp for $19,000 million
Facebook announced yesterday the millionaire agreement. Mark Zuckerberg 's company just acquired WhatsApp 16,000 million, of which 4.000 million will be in cash and another $12,000 million will be divided into Facebook shares. In addition, the deal includes additional $3.000 million in restricted stock for WhatsApp's founders and employees, that will be delivered over the next 4 years.
WhatsApp users will not notice any changes, as the service is maintained independently. The company also said it will not include ads. As reported in its blog, the company expects to "give WhatsApp the flexibility to grow and expand, while giving me, Brian, and the rest of our team more time to focus on building a communications service that's as fast, affordable and personal as possible."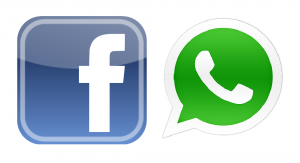 WhatsApp, a company of only 55 employees, had established itself as the undisputed leader among IM services with WeChat and LINE situated at a considerable distance. With this purchase, Facebook gains 450 million active users each month. 70% of them connect daily, and the number of registrants increases at a rate of 1 million per day.
Facebook's strategy is not new, and it is not the first competitor who joins the company after paying millions of dollars. Facebook recently acquired the famous social network Instagram, whose popularity was quickly rising, and has since continued to operate independently. The same is expected to happen with WhatsApp, so, as users, we will not notice it any difference when using this handy tool.
We probably will have more information the next week during the Mobile World Congress, where the CEOs of both companies will be present.
More information at Facebook, WhatsApp