eBay for Android updated with One Time Password and app for Android Wear
With this new version, users in possession of Android Wear smartwatch will have access to the basic functions of Ebay and receive more details with notifications related to the price of the items, the title, the images and the remaining time as well as receive and send private messages.
The eBay app for Android adds two important new features with the latest update. The first is called "One Time Password" and consists of an SMS with a code that will be sent to the phone number associated with the account. Once entered this code, there will no longer be required username and password on the device on which you have added it (that is also on the web).
The second novelty is a standalone app for Android Wear, through which you see the title, image, price and remaining time of each auction. You will also be able to send messages on eBay in order to respond quickly to questions of your potential buyers, and so deliver in your turn; all from the comfort of your wrist.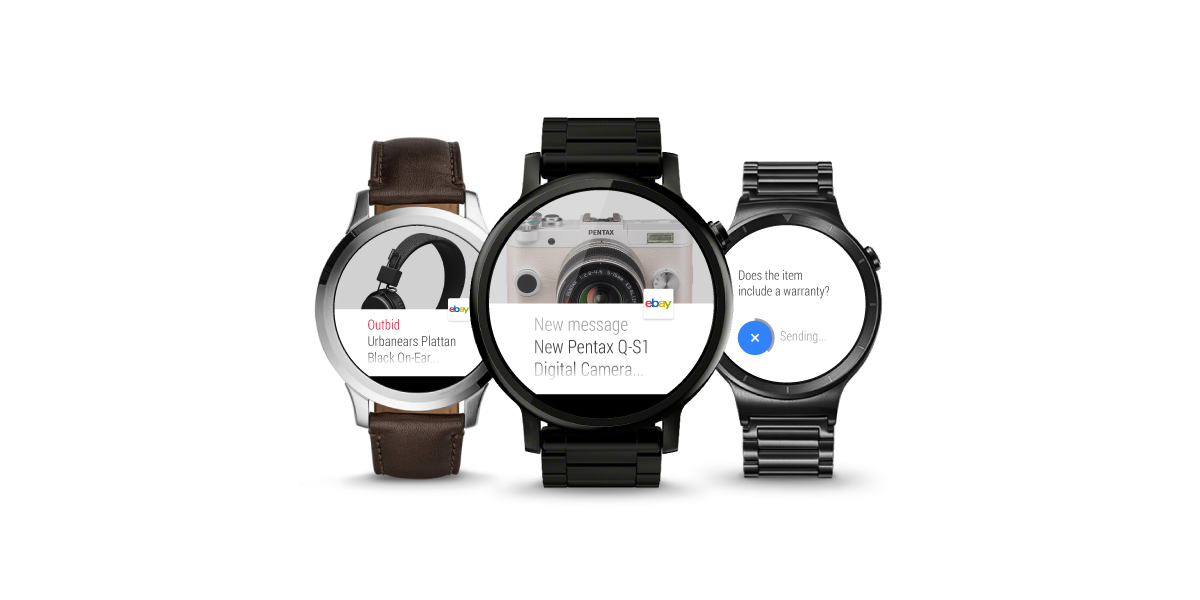 After the big update that affected the Android and iOS versions in May, eBay re-updates the application by introducing a series of important innovations. In a statement released on its official website, in fact, we learn of this new update that will introduce as well as support for Android Wear, the new OTP authentication system (One Time Password) for Android and Touch ID for iOS system.
Finally, it also introduced the authentication method using Touch ID for iOS devices through which users can log into their personal account by simply using their fingerprint. This authentication method, as Mrinalini Loew said, senior director of eBay, will not be introduced for the moment on the Android operating system. The new version of eBay for Android is already available on the Play Store, and as always you can download it there now.
eBay for Android updated with One Time Password and app for Android Wear