Earin, the smallest wireless earbuds
Earin, the smallest wireless earbuds
Wires are the bane of every headphone. No matter how good or bad they are, how expensive or cheap, they all have some kind of cable. Even connecting via Bluetooth, they have a wire connecting one bud to the other. These cables are also uncomfortable to some degree, introduce noise and vibration, and often reduce the sound quality.
Based on this idea, it has appeared in Kickstarter a project that aims to bring the wireless earbuds to another level. Earin are the first headphones that work without any cable.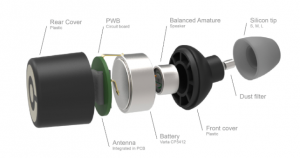 The Earin headphones are incredibly small, fits perfectly on our ear and work together connecting via Bluetooth. Olle Lindén, creator of the idea, bet on a product focused on simplicity, size and audio quality. So they don't have any extra functionality, such as lights, sensors or microphone, and are designed exclusively for listening to music with the highest quality. That means they can't be used as a hands-free device. We can hear a phone conversation, but need to use the micro's phone to talk, because the headset does not have microphone.
The earbuds are stored in a special cover that also works as a charger, so while we're not using them, the headphones are recharging. So, every time we pick them up from the case, they are going to have battery fully charged. With dimensions of 62mm in length and 18mm in diameter, the capsule has an ideal to carry size to be carried in any pocket.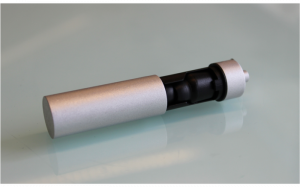 The headphones are able to function independently for about 2.5-3 hours, doubling the time if they recharge in the case. The Erin earbuds use Bluetooth IC, BlueCore5 with APTX technology, optimizing the real-time audio streaming. The company ensures that the audio quality is one of its top priorities, and has spared no efforts in this direction.
With each Earin headphone we will get several silicone foam tips to choose the one that best fits our ear. In addition, the company has also designed an accessory called Concha lock that allows a better grip. It is designed to keep the earbud in place even in the hardest situations, especially in case we are doing sports. Furthermore, Earin headphones are designed to pass the IP54 test, which ensures its resistance to dust and water splashes.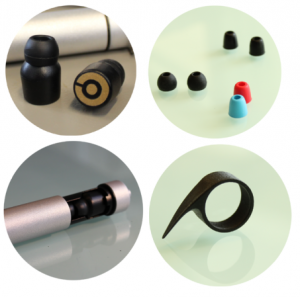 If you find this idea interesting, you can still contribute with the project, which will remain open until July23th. With a collaboration of 10 pounds, we will receive a discount of 20 pounds when the device is ready. For 119 pounds, we can get a headphone for considerably less than the releasing price, which is expected to be about 159 pounds.
The delivery time is announced for January 2015. If you want to learn more about this project, you will find all the information at their Kickstarter page.
Source: AndroidPolice.