Dropbox and Acrobat Reader are working together on Android
Adobe and the cloud storage service have extended the integration of their mobile apps to the Android platform, after having already done the same on iOS. You can now open, edit PDF documents and save changes to both applications, which are compelled to do the synchronization.
Adobe Acrobat Reader and Dropbox continue their liaison, expanding it in the Android territory. After the integration of their desktop applications, made a few months ago, and after the one devoted to iOS users, you can now access the PDF documents stored in Dropbox directly in Acrobat Reader app available on Google Play and can be installed on the robot terminals. To do so, you must upgrade to the latest version of both applications and connect the two registered accounts.
Everything else is about the cloud, the division between the two apps, which frees from the need to store the content, as there may be accessed from any device, anywhere (although it could lean on a WiFi connection or a data network, of course). The integration, however, goes both ways: you can open the PDF stored in the cloud through Acrobat Reader, both work within Dropbox with more editing possibilities. Previewing a PDF file in the Dropbox app for Android, with a single tap, and you can open the file in Acrobat Reader to view or edit. In addition to work on the text, you can affix electronic signatures, add notes, comments and highlights. All changes made to a document, in either app, are synchronized so as not to generate multiple versions of the same content.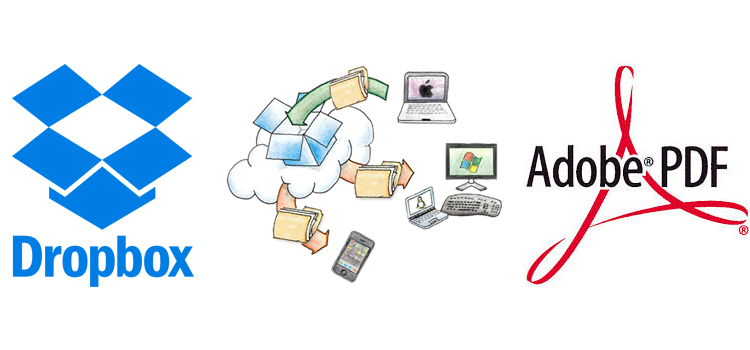 The integration also facilitates remote work, by sharing (via shared folders or link posting) and editing by many hands, with synchronization guarantee documents through Dropbox. You can thus access the same files from a smartphone or tablet Android, as well as via the Web. According to Adobe, this is the right path, and the numbers prove it. After the integration with Dropbox, made via the Web (for desktop access) and on iOS, users have bring "fantastic feedback".
"In a few months of availability," says the vice president of product management at Adobe Document Cloud, Jon Perera, "millions of people have connected the mobile application Acrobat Reader with their Dropbox account, and each month more than one million of files stored on Dropbox are opened via the Acrobat Reader mobile app." Now, the extension between the two apps to the Google operating system potentially benefit at least 300 million users who have already installed the PDF reader on their smartphone or tablet Android, not counting of course those who will do so from scratch after the light of this exciting announcement.
Dropbox and Acrobat Reader are working together on Android