Detective Grimoire is finally available for iOS and Android
Detective Grimoire is finally available for iOS and Android
Lovers of adventure and mystery games will be delighted, as the expected intrigue Detective Grimoire game is finally available for iOS and Android devices. It has been developed by SFB Games, thanks to a crowdfunding campaign that brought together almost $30,000.
Detective Grimoire was released in 2007 as a free flash game, and thanks to the good reception he had, its creators decided to release it as a multiplatform game for iOS, Android and PC. The game has seen the light one year and a half later of the date planned in the Kickstarter campaign, but the wait has been worth it.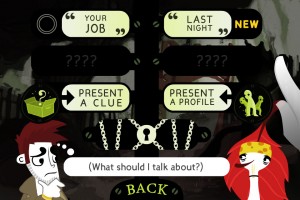 The objective of the game is to solve a mysterious murder in a small swamp community. Detective Grimoire is called to unravel a strange case where the owner of a small tourist attraction has apparently been killed by the legendary creature that his attraction is based around. To solve the case, we will need to explore the area, look for clues, interrogate suspects, and solve touching-puzzles to discover the secret hidden in the swamp.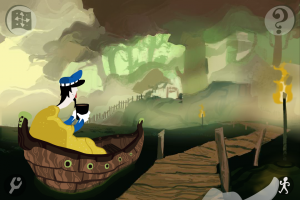 The game follows a distinctive style with a simple design and a somewhat creepy narration. Adventure and puzzles have a humorous touch that contrasts with the settings and mysterious theme of the game.
Detective Grimoire features a soundtrack nominated for the Jerry Goldsmith Award at the BSO Spirit Festival. It is composed by Raphael Benjamin Meyer, and you can download it for $ 4 from the web FBS Games.
The game is available for $3.99 and requires no further in-app purchase. You can download it from the App Store and Google Play respectively. It also has a multiplatform version for PC, which can be downloaded from the FBS Games website.
Source: AndroidPolice.