Castle of illusion is finally available to Android
Castle of illusion is finally available to Android
One of the best adventures of Mickey Mouse has finally come to the Play Store. Castle of Illusion was one of the most popular SEGA titles in the 90s, and it reappeared last fall for PS3, Xbox 360, PC and iOS. Now it has finally come to Android, and the wait was worth it. Castle of Illusion is one of the best platform games currently available in the Play Store.
Our mission is to rescue Minnie, kidnapped by the evil witch Mizrabel. To achieve this, we need to find a certain number of Rainbow Gems, hidden both inside her castle and scattered on the different scenarios that surrounds it.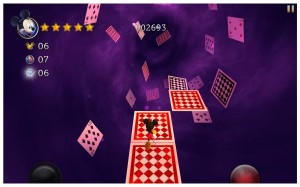 The game development in essentially 2D, but we can find some 3D scenes along the play, especially at the end of each turn. To move forward, we just need to worry about overcoming obstacles and tuning our jumping abilities, as well as avoiding the enemies that will try to stop our progress. As usual, at the end of each phase we will find a super enemy that force us to work a little harder than usual to pass the level.
The game is divided into five locations, with several stages in each one, so that we will find all kinds of scenarios. There is a part of the game that takes place outside, in the woods around the castle, and another in which we entered the castle and we find all sorts of haunted rooms, to finally reach the witch refugee.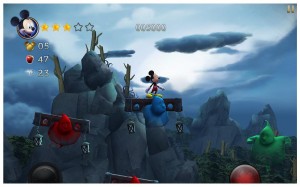 Castle of Illusion offers a tight curve of increasing difficulty that provides the right amount of challenge and entertainment. The controls are fairly tight, although at times we have some difficulties in controlling our character.
One of the strengths of this game is its graphical section. All scenarios are vivid, full of colors and textures, with lovely visual designs with all kind of details. The soundtrack keeps the level of the graphic quality, with varied and entertaining melodies that perfectly follow the style of each location.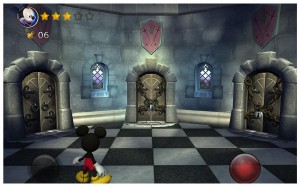 The only criticism that can be done is its duration. For the true fans of the genre, this is a game that can be overcome in about 3 hours or less. However, it is highly recommended to anyone who had enjoyed with him decades ago. And to anybody that enjoys with this kind of games, as it is really one of the best ones available on the Play Store.
Castle of Illusions is available on Google Play for $9.99.
Source: 3DJuegos.