Call Of Duty: Strike Team available for iOS and Android
Call Of Duty: Strike Team available for iOS and Android
One month after its release on iOS, Call Of Duty: Strike Team is available for Android users. The fans of the saga will be delighted to know that the game is finally ready to download on the Play Store and iTunes.
The good news are that the game has been designed for mobile and tablet devices. You have now the possibility to fully customize your abilities and squads before leading them into combat. To enhance the experience, you can switch at any time between first-person action – to run and shot – and third-person action – to coordinate squads attacks -, guiding your soldiers in diverse gameplay environments.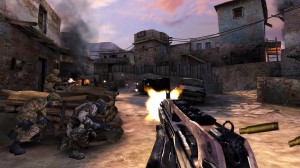 Call of Duty: Strike Team is set in 2020, with tensions running high amongst the world's superpowers. You are leading a Joint Special Operations Team to hunt down the responsible of a surprise attack to the U.S. The game has two playing modes: Campaing mode (with several missions around the world) and Survival mode (to test your fighting skills). Survival mode has an online community, which provides a great dose of competitiveness.
The version available is 1.1, and it brings some improved features. The most important one is the fact that Survival Mode maps are unlocked from the start for all the players.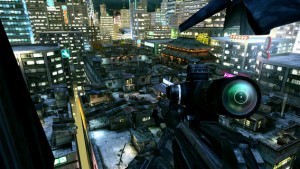 If you are thinking that this is the best game ever from Activision, I'm sorry to bring you the "not-so-good" news. The game's compatibility is quite limited (check the Play Store or iTunes for details), so be sure that your device is in the list before paying the $7 price of the game (not to mention the rest of in-app purchases, with prices ranging from $1.99 to $99.99). And another detail to take into account is the massive weight of the game (2 GB); you are going to need a good Wi-fi connection to download it!
More information at: Call Of Duty.