BlackBerry KEYone: on sale in Europe on May 5
A few weeks ago, the BlackBerry KEYone appeared on the website of Vodafone UK tagged as "Coming soon". Although there were no specific details of the release date or the sale price, the news was interesting to see that the long-awaited BlackBerry KEYone would soon be available in UK, in theory.
After this appearance, many remembered that the devices that are in this type of pages are available in about a month, but from then some things changed. For example: TCL, the Chinese company that is responsible for the launch of BlackBerry smartphones, slowed the world production of its KEYone.
Although many thought that the device would be sold in the weeks following the official presentation made at the end of February at the Mobile World Congress in Barcelona, ​​BlackBerry implied that we would have to wait at least until May. Today seems a fact.
Because there's more, since it has been confirmed by a retailer in the United Kingdom. It opened pre-orders for this smartphone and the setting for the release date was May 5th.
Until then everything was more or less reliable rumors, but now there are new data that can officially confirm what was said, this time by another well-known British retailer. Carphone Warehouse has officially opened pre-orders for the BlackBerry KEYone, priced at 499 pounds and with a launch date of May 5th too.
BlackBerry KEYone, mid-range Android smartphone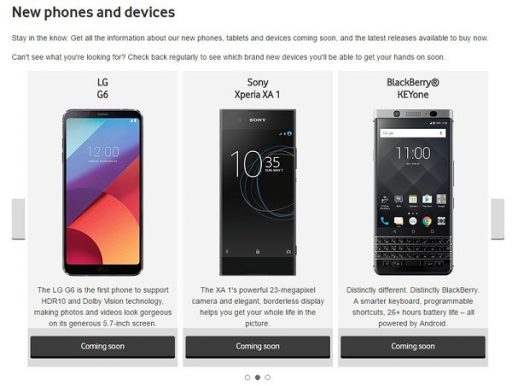 BlackBerry KEYone comes with a range of mid-range specifications and a physical keyboard, a characteristic product of the Canadian company. It has a 4.5-inch screen, Qualcomm Snapdragon 625 processor, 3 GB of RAM and 32 GB of internal memory. It incorporates a 12 megapixel rear camera, 8 megapixel front camera, Android 7.1 Nougat operating system and a battery of 3,050 mAh, with support for Quick Charge technology.
At this point, therefore, one only has to wait to know whether this release date will be respected and, above all, to verify how this new smartphone will be received by the public, taking into account the strong competition in the range chosen for the promotion of this BlackBerry device in collaboration with TCL Communications. The last hope of the once successful Canadian company?