Biometrics on your phone
Biometrics on your phone
When Apple decided to include a fingerprint scanner in its new iPhone 5S, it approaches the biometrics and the phone so close that they will probably be linked from now on. The recent advances in this field have brought us to the sci-Fi world, and now we are starting to see that maybe the future is not as distant as we have thought.
Currently, there are several projects under development which might sound like they are straight out of a sci-fi movie. There are pills powered by a tiny built-in battery (known as CorTemp pill) which can report your body temperature and health to a phone app. Also, a small implantable circuit board named Circadia can measure your vital statistics and also reports back wirelessly. You can read more about Circadia at its manufacturer webpage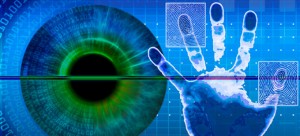 In a more immediate future, we have Google Glass (or the Microsoft equivalent product). They are supposed to bring to our eyeballs all the notifications, search results and driving directions. It's based on the power of bone conduction, and with this principle, you could be able to have calls or notifications straight into your head.
Materials scientist John Rogers and his firm MC10 have made a step further with the development of flexible electronic circuits that stick temporary to the skin like tattoos and can monitor the wearer's health, sending the information to a smartphone. This Biostamp is flexible and stretches with the skin. It can monitor temperature, hydration and strain.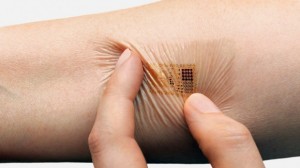 However, all these amazing technologies are still under development. Up to now, the biometrics included in the newest smartphones are related with the security. From the Apple's and HTC One Max's fingerprint scanner to the possible eye scanning of the new Galaxy S5. We still don't know the details of the new devices, but everything seems to point towards its use as a biometrics locking mechanisms.
Source: TechRadar.
First image from: Lockheed Martin.