Best tablets for kids
Best tablets for kids
Is there anybody out there still considering the possibility of buying a tablet for your kids? We have all found the touchscreens full of fingerprints. Kids love touchscreen devices and a tablet for them can be a good gift.
These are the points to consider when choosing a tablet for our kids: • Durability. Inevitably, a tablet in the hands of children is going to end up falling on the floor, someone will step on it (child or toy), and probably it will get wet. A protective case is essential to avoid disasters. • Size. The ideal size for children's hands is about 5-7 inches. • Operating system and parental control. Some OS carry a parental control, while others (especially Android) will require adjustments by us. • Apps. The tablets with LeapFrog and VTech OS have the best educational apps. Both have agreements with Disney and you can easily find your favorites characters, but their apps are usually more expensive than others.
That said, here are some of the most interesting tablets available in the market:
LeapPad Ultra – $150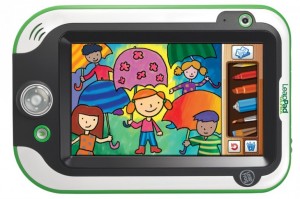 It has a 7-inch screen with 1024×600 pixels and 8 GB of memory. Includes a 2 MP camera, Wi-Fi and Bluetooth. LeapFrog leads and supports over 800 games, eBooks , apps and videos. You can access the internet through a browser suitable for children.
VTech InnoTab 3S – $100
It is the best VTech tablet with a 5-inch display with 480×272 pixels. It also includes Wi-Fi, 2 MP camera and 4 BG of internal memory. Comes with 17 free apps and browser adapted for children. Through a VTech app, you can connect it to iOS and Android devices.
Nabi Jr ($ 100) and nabi 2 ($ 180), from Fuhu.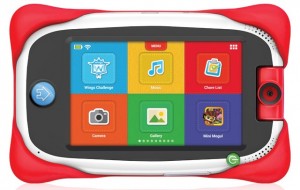 The nabi Jr is designed for children aged 3-6 years, WHILE the nabi 2 is for children of all ages. The Jr version has 4 GB of memory and a 5-inch display with 800×380 pixels. The nabi 2 has a 7 inch display, 1024×600 pixels, and 8 GB of memory. They use Android 4.0.4 Ice Cream Sandwich and both include a 2MP camera and access to Nabi App Store via Wi- Fi.
Samsung Galaxy Tab 3 Kids – $230
It is the children's version of the Galaxy Tab 3. It features a 7-inch display with 1024×600 pixels, 1 GB of RAM, 8 GB of memory, a 3 MP rear camera, a front 1.3 one, and Wi -Fi. It tuns Android 4.1 with all kinds of parental control included.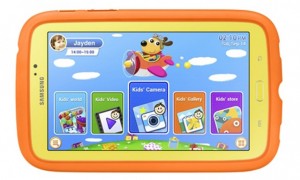 Source: Gizmag