The best camera apps if you have an Android smartphone
The best camera apps if you have an Android smartphone
Currently, the camera is one of the strongest points of modern smartphones. New devices appear every few months with enhanced photo capabilities and the apps are following a similar way. New apps have reached the Play Store to complement or replace the general camera apps. They are designed to be funny, functional and intuitive, and some are really amazing. These are a few of the most interesting camera apps available on the Play Store:
Paper Camera
It's an interesting app that turns our photos into sketches. It has 14 different filters to choose from, and the result is shown in real time (you can see it before taking the image). The filters included effects such as cartoon, sketch, comic book, half tone, noir, and neon, all of them painted directly in the camera. You can see how it works in this video:
Paper Camera is available on the Play Store.
Instagram
Instagram is one of the most popular photo apps of the market. It's a photo sharing site where you can modify your photos with a huge variety of filters and instantly share them to Facebook, Flickr, Tumblr, Twitter and Foursquare.
If you don't have it yet, you can find it fee on the Play Store.
Camera ZOOM FX
It's the most knows camera app for Android devices. It comes with lots of filters and photo editing capabilities included. There are also a lot of add-ons to be added to Camera ZOOM FX, such as Frames, Composites, Props, etc.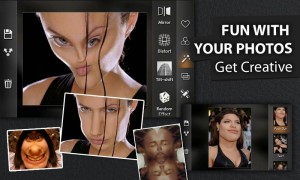 There is a special Christmas offer on the Play Store, so go to get it before December 25th!
Cymera
Cymera is a very interesting app if you are interested on editing. There are many options available and you can draw on images. It includes also face detection, so you can also edit the faces after taking the photo.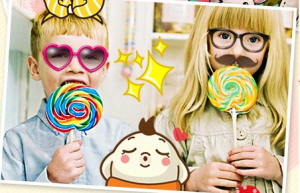 Cymera is free to download on the Play Store.
Source: TechRadar.