Awards for the Best Mobile Technology: the Global Mobile Awards
Awards for the Best Mobile Technology: the Global Mobile Awards
The Global Mobile Awards, given each year by the GSMA, are already here. Many categories are analized, from the best smartphone of the year to the best apps, such as the best educational app or development aid projects.
Within the category of best mobile devices, there is the award for the best smartphone of the year, which goes to the HTC One. Judges highlighted its outstanding features like HTC BlinkFeed, the HTC Zoe technology, the speakers with the HTC BoomSound and the innovative UltraPixel camera. All this wrapped together with an attractive design and an excelent technical performance.
The best low cost phone has gone to Nokia Lumia 520, for its good value, while the best entry level device recognized was the Nokia 105. On the other hand, Apple won the best tablet award with the iPad Air and LG received the award for the most innovative producer of the year.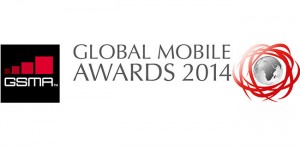 In the applications' section, Device 6 has been declared the best entertainment app. It is a game available for iOS that mixes brilliantly the novel intrigue and the puzzle, wrapped in an impeccable visual framework.
The best mobile application in general has been to CityMapper , the application that has revolutionized the way we can move in a city . CityMapper is available for iOS and Android.
The Global Mobile Awards are given since 1995 and have become the most prestigious awards in the field after its 19 editions. Much of its importance is due to the evaluation system, consisting of a conglomerate of independent experts from around the world related to the field of mobile technology, from analysts to academics.